"A Bengali in Beijing"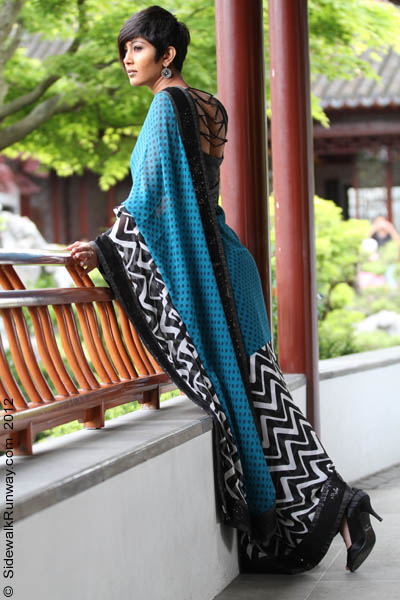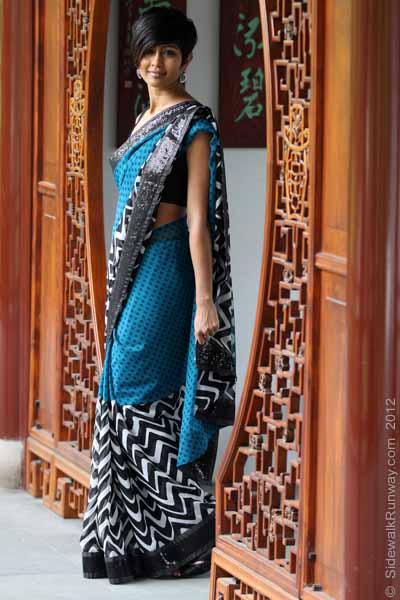 Hey Soutomi,
Q- What are you wearing today?
A- Ric, I am wearing a Lotus Eye sari and Aldo heels.
Q- When/where would you wear this?
A- At a wedding, cultural festivities and formal dinner parties.
Q- How would you describe your personal style?
A- Simple and elegant, with a touch of chic.
Q- Who's your favorite style icon?
A- Mita Naidu of Lotus Eye
Q- What shopping secrets would you like to share?
A- Mix and match items and always buy clothing you really like and are comfortable in.
Q- What's your current obsession?
A- Kickboxing.
Q- What comes to mind in five words or less?
A- Fun and adventure!

Thanks Soutomi!


Soutomi is an interesting lady of contrasts. She's a fashionista but she's a comfort junkie. She rarely wears heels. She's "walked" in a few runway shows but does so to help her friend Mita promote her collection. She's done a couple photo shoots but she has no desire to pursue modeling in her spare time. Instead she wants sexy photos to look at when she's 80!

Here's a link to the Lotus Eye fashion show I photographed in February.