Shoe-La-La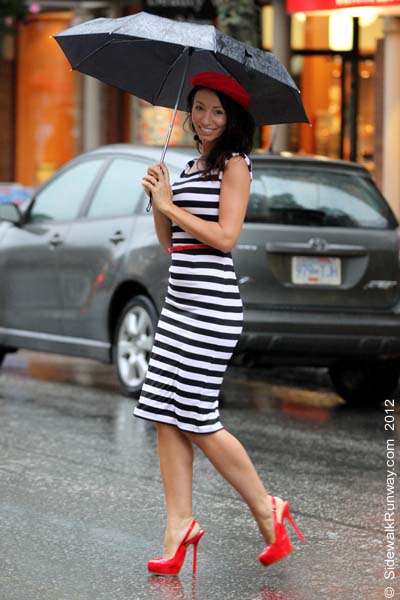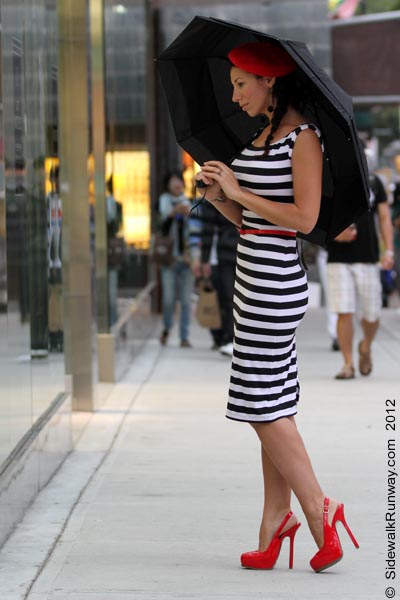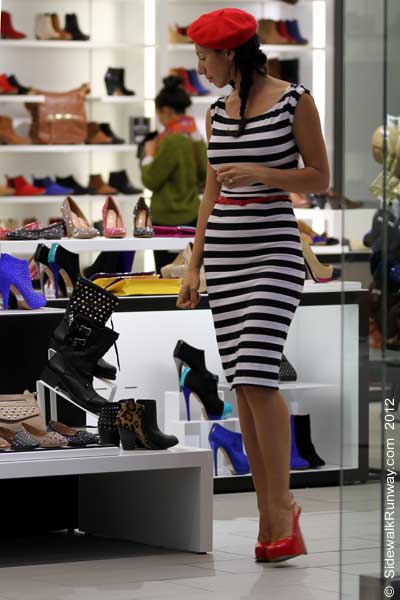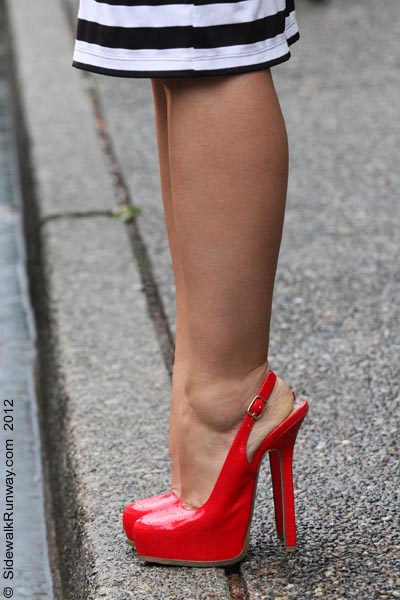 Hi Fabiola-

Q- What are you wearing today?
A- I'm wearing a dress that I purchased on Stopstaring.com, belt is from Winners and so are the earrings. And red high heels are from Shoedazzle.com

Q- When/where would you wear this?
A- I would wear this outfit on a night out with your girlfriends or a dinner date with someone you've already been on dates with. Not on a first date.

Q- How would you describe your personal style?
A- Classic pieces mixed with bold colours. A lot of a-line, tapered dresses, and pencil skirts. I'd say it is Jackie – O, mixed with the fun of early seasons Carrie Bradshaw, with the sexiness of Victoria Beckham and a bit of Kate Middleton.

Q- Who's your favorite style icon?
A- All the 4 ladies listed above. But if I had to pick just one then it would have to be Jackie O.

Q- What shopping secrets would you like to share?
A- One woman's "trash" is another woman's treasure. Consignment, consignment, consignment! I get most my clothes at consignment stores. I always get compliments on pieces found there, and you can't find them anywhere else. I love consignment stores. Especially for handbags and mod dresses.

Q- What's your current obsession?
A- I was obsessed with finding the perfect classic, black pumps. Almond toe, non platform, at least 4 inches in height (but not over 4.5) and tapered looking. I stumbled across them during this photoshoot. It was meant to be! I bought 'em!

Q- What comes to mind in five words or less?
A- I love my new pumps!

Thanks Fabiola!


It was quite amusing how the date of our photo shoot bounced back and forth like a tennis match. We ultimately picked the first rainy day in several weeks. When we met, the light was dropping fast, the sidewalks were crowded and I was concerned the end result would be somewhat experimental. Fabiolia's reply was, "Let's experiment!" Her bold, bright outfit was perfect to cut through the dull, dreary afternoon.

Oh, you should know Fabiola modeled in her teens but she's a well established sales professional.