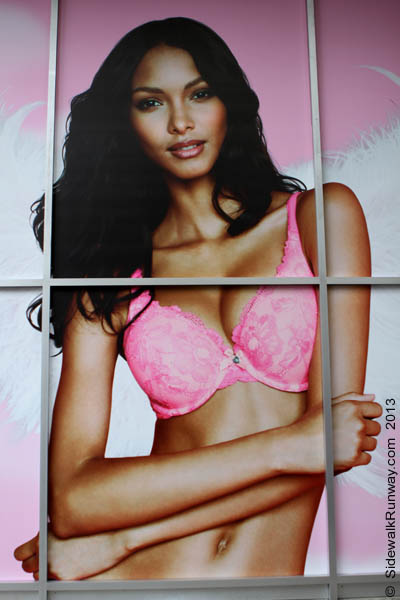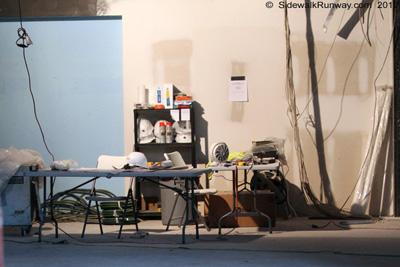 Fashionistas have known since late spring/early summer of 2012 that Victoria's Secret will move into the old HMV store on the corner of Robson and Burrard. Unless you've recently passed by the 30,000 square foot store you probably don't know that construction crews are hard at work. I peered through the window and noticed they've expanded into the abandoned CTV broadcast studio next door. According to the Vancouver Sun, the flagship store is scheduled to open in May 2013.

A couple online articles state the downtown Vancouver store will be the second largest store in North America. According to About.com, NYC is the first largest store in NYC. However it's listed as 25,200 square feet.

I wondered how the Vancouver store might look and luckily the article gave a highlight of what the NYC store has to offer:
Eight separate rooms for each sub-brand
3,200 square-foot "Beauty Store" with makeover stations
Plasma screens throughout the store play Victoria's Secret fashion show footage

Here's what the four story, 40,386 square foot London store has to offer:
Penthouse of private fitting rooms for VIPs
Two-story video screen running Victoria's Secret fashion show footage
Spiral staircase and glass chandeliers
First floor Pink line
Fragrance and Cosmetics departments

The last question that popped into my mind involved competition. Victoria's Secret has it's own "Very Sexy Makeup" cosmetic line. Depending on the quality of their products, the one-shop-stop approach could have a powerful appeal and draw customers from the MAC Cosmetics store a 1/2 block away. A 1/2 block in the opposite direction is the lingerie store La Vie en Rose. Hidden behind Starbucks at the corner of Robson & Thurlow is yet another lingerie store called Dolce Amore Lingerie & Swimwear. Lastly, I discovered Victoria's Secret parent company, Limited Brands owns La Senza (which is located two blocks away in Pacific Centre Mall).

Alternatives are always good. I can't help but wonder if the nearby businesses are prepared to go bra to bra and brush to brush with the incoming giant.

Here's a link to my latest Victoria's Secret post.