If you're looking for a steak dinner, you won't go to McDonalds…

Since fashion isn't a priority for most Vancouverites, many are quite content with Happy Meals. That translates to $20 – $30 lingerie that must be thrown away after 3 – 4 washings. However, it's possible to buy lingerie and swimwear that lasts 3 – 4 years!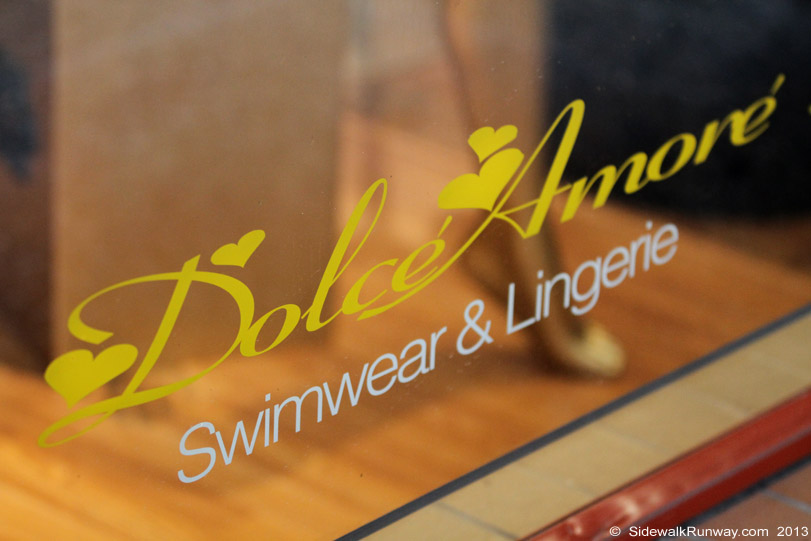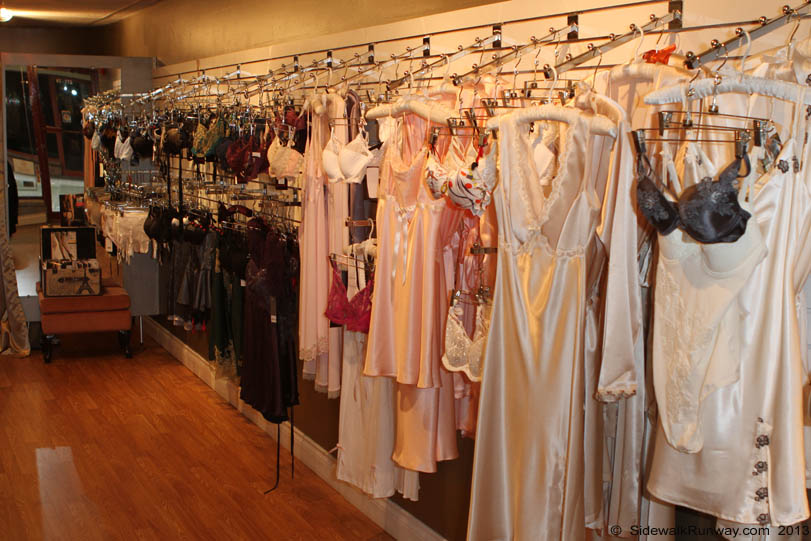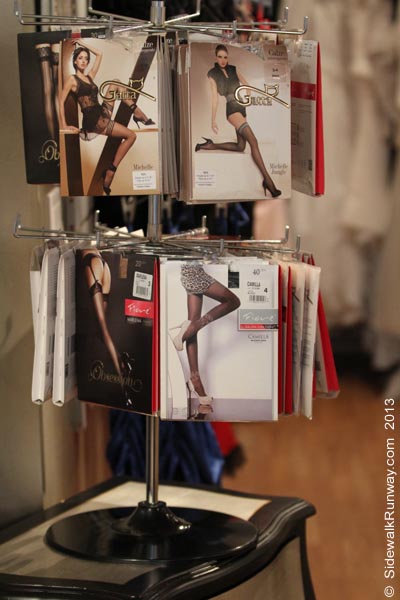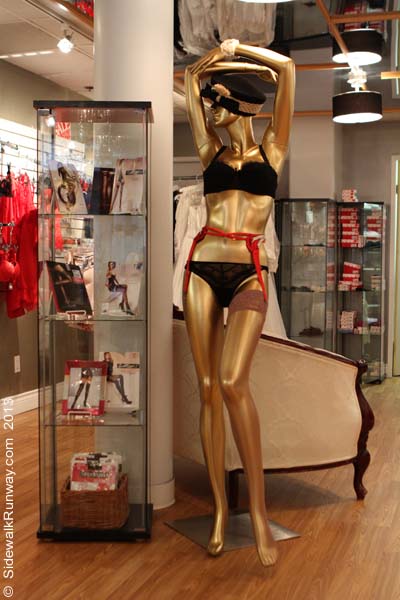 I've been in a few long term relationships but I've never bought my girlfriends lingerie. Therefore, I was a blank slate when I sat down with Jadwiga (pronounced Yad-viga), Owner of Dolce Amore and her close friend Liz.

I was curious about the impact Victoria Secret would have on her business (click: Victoria's Secret Exposed). She told me with a charming European accent that she's been in business for 8 years. In that time she's seen Agent Provocateur (on Alberni) and La Senza (on Robson) come and go but she's more concerned with the pending arrival of Nordstrom.

She mentioned the lingerie she stocks is handmade and comes from Europe (Paris or Italy). While some companies use synthetic fabrics and additives (to shape garments), the lingerie she sells is made with high quality natural fabrics.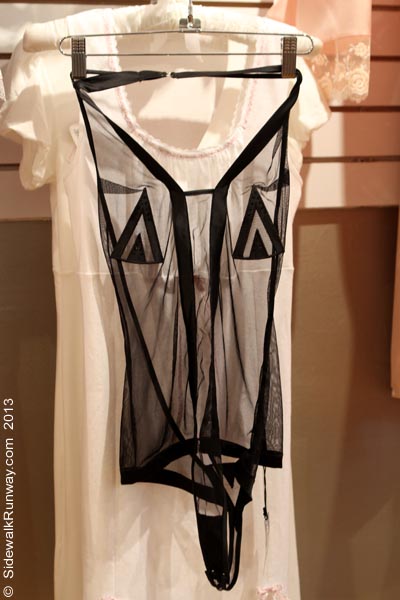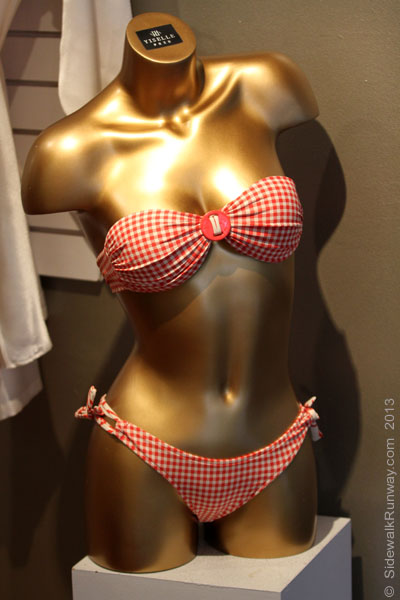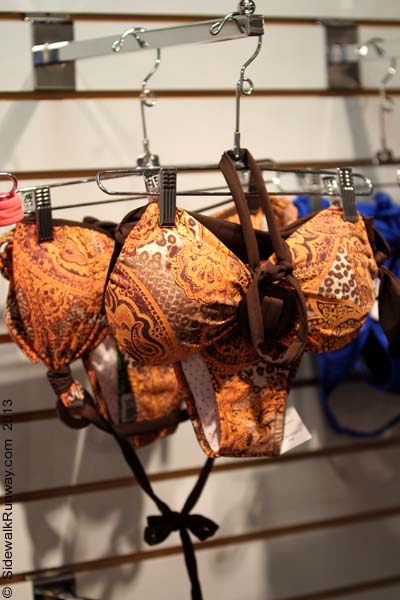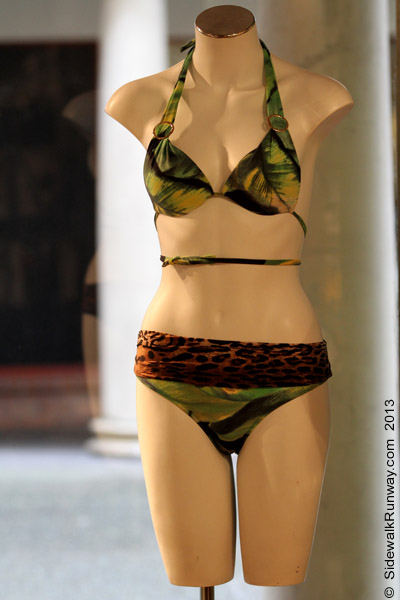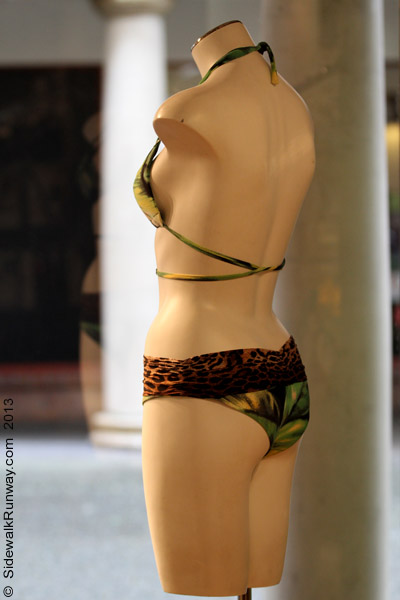 I also found it interesting that her supply of Brazilian swimsuits reflect what's currently in fashion for other parts of the world. In other words, when you leave wintery Vancouver for a summery vacation destination, your swimsuit will be in-fashion for that season!

The degree of customer service is another difference between her and her competitors. If I walked into a large crowded retailer I couldn't imagine a part-time Sales Clerk giving me information about fitting, garment construction and fabric. I imagine a retail conversation would be limited to, "What are your girlfriend's measurements?" Secondly, I'm not sure a $30 gift would send the right message for something so intimate.

Speaking sizes, Jadwiga sells cup sizes that range from A to H.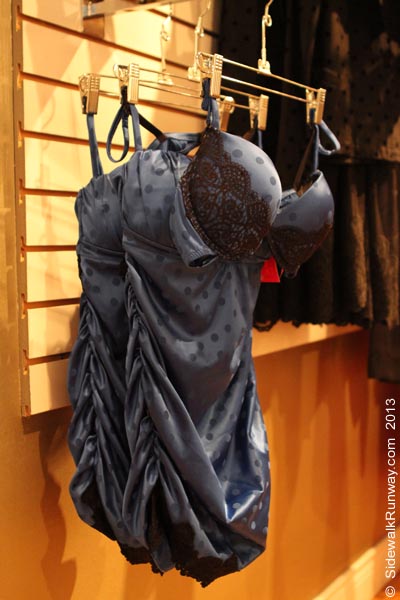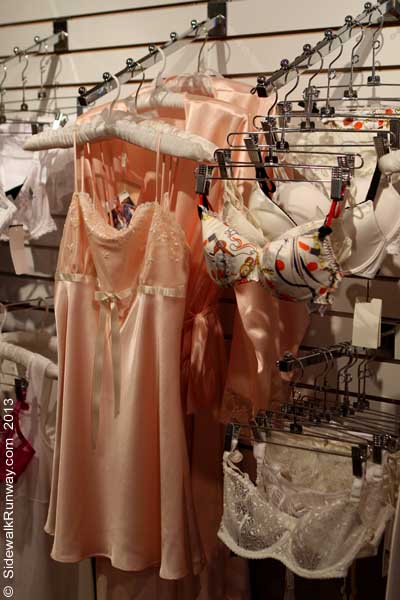 Shopping involves the key decision to get undressed or not. During our chat, Jadwiga stepped away to help a customer. I liked how she quickly dressed the torso of a mannequin with a couple garments to help the customer visualize the garment and narrow her selection.

Lastly, everyone knows weddings are the perfect time to buy lingerie. However, I had no idea a new relationship could trigger the need to buy new lingerie. Out with the old and in with the new!



































The next time you're near the corner of Robson & Thurlow, enter Starbucks and walk to the back of the store. As you approach the washrooms, look out the window and you'll see Dolce Amore in a small courtyard.

772 Thurlow St.
604.739.9219