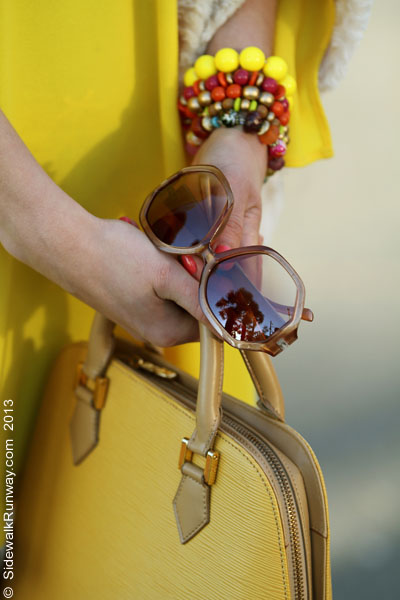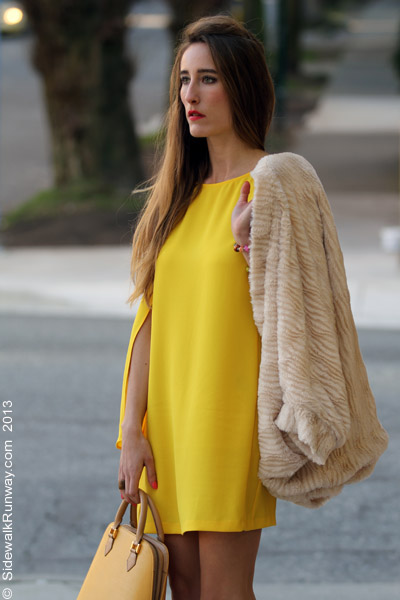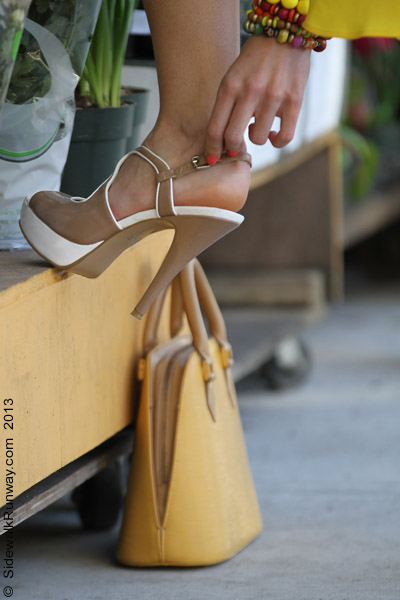 Hi Natalie!

Q- What are you wearing today?
A- I have my Louis Vuitton purse and I'm wearing my Zara dress and Le Chateau heels.

Q- When/where would you wear this?
A- Out for lunch with my girlfriends to a fine restaurant.

Q- How would you describe your personal style?
A- My look ranges from a wide variety anywhere from furs to jeans to a more high fashion feel.

Q- Who's your favorite style icon?
A- Alexander McQueen

Q- What shopping secrets would you like to share?
A- I like to treasure hunt in vintage and thrift stores. I always find the most unique things!

Q- If you were a super hero/villain, what super powers would you have?
A- Invisibility

Q- What sound(s) do you most love to hear?
A- Ocean waves

The sunny weather brought out lots of people during the long Easter weekend. Some clung to their winter black and grey outfits while others opted for their spring flip flops. When Natalie arrived for lunch I was glad to see she embraced the start of spring by wearing a colorful outfit. I almost left my camera at home but I'm glad I didn't because we did an impromptu photo shoot when we walked past a flower stand.

Several of these images were featured in the Community section of the Asian Pacific Post newspaper.