Noontime with Nina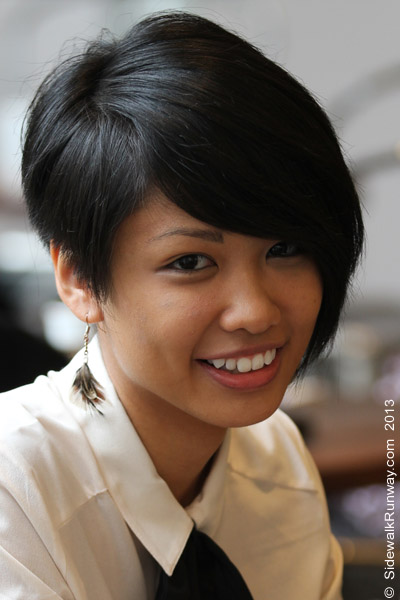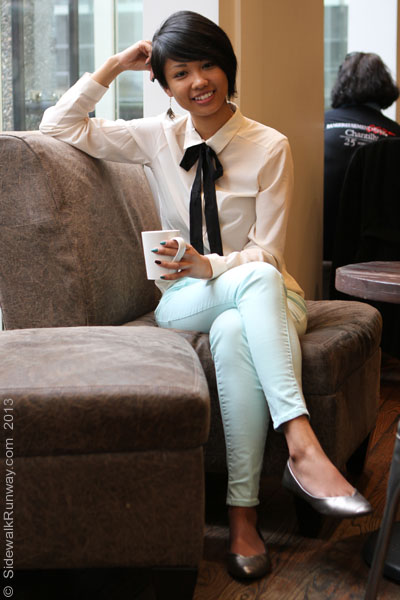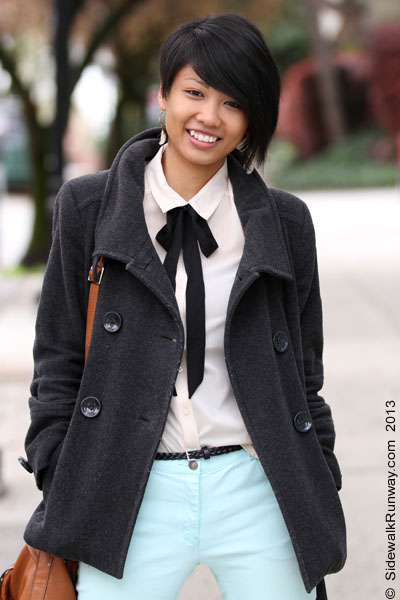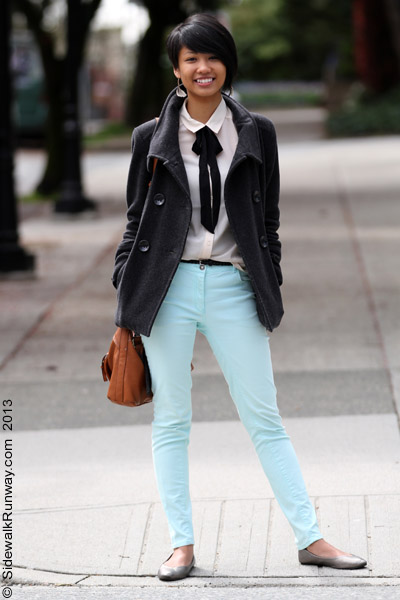 Hi Nina!

Q- What are you wearing today?
A- My jeans and flats are from H&M, my blouse is from Forever 21 and my coat is from Zara.

Q- When/where would you wear this?
A- I suppose I would wear this during dinners and such… heck, knowing me, I would just wear this as an everyday outfit.

Q- How would you describe your personal style?
A- A mixture between chic and comfy with a bit of edge? Haha, I don't know, I rotate alot.

Q- Who's your favorite style icon?
A- I don't really have one. I take styles from the people around me and mold them into my own.

Q- What shopping secrets would you like to share?
A- There's a motto that I always go by: it's not what you wear, but how you wear it! The strangest pieces of clothing can result in the greatest outfits.
Stand out from the norm!

Q- If you were a super hero/villain, what super powers would you have?
A- Haha, I'm sticking with the classic 'flying' or 'teleportation' abilities.

Q- What sound(s) do you most love to hear?
A- The sound of wind blowing against the trees. So lovely.


I first met Nina when she modeled for the Peace of Fashion fashion show. I learned she works at talent agency and aspires to be Stage Manager.

Her outfit looked so cute I snapped several photos in the coffee shop. I like how she matched the color of her green and black fingernail polish to her outfit.

Several of these images were featured in the Community section of the Asian Pacific Post newspaper.