Had it not been for a tweet from Azura of Timeline Boutique I would have missed this event. I juggled my appointments and arrived promptly at 6:30pm. However, I didn't want to be the first to arrive so I walked past Bluebird, 1055 Alberni St. and treated myself to a slice of quiche at nearby Thierry Chocolaterie Patisserie Cafe. When I returned an hour later I saw a few familiar faces and checked-in with the cute girl standing guard at the front door.

Like the Sartorialist book signing, Bluebird was an oasis of well-dressed fashionistas. The staff was kind and offered me a glass of champagne and tasty gourmet appetizers. The Tuna Tataki was my favorite. A fashionista showed me where an unwrapped copy of Cameron Silver's book was located. "Decades: A Century of Fashion" was/is a coffee table sized book with lots of images. I quickly flipped through the book so I could start taking my own photos. The event quickly became a Who's Who of the local fashion scene. While I knew most of the women I photographed, I opted for candid photos and minimized the number of smiling, pose for the camera shots. By 8:30pm the crowd had visibly thinned. By 8:45pm I realized I was one of the few remaining guests. It was a nice way to spend the evening.

Coincidentally, several weeks earlier I photographed a lady wearing a minidress from Bluebird. Click Limi to see her impromptu photo shoot!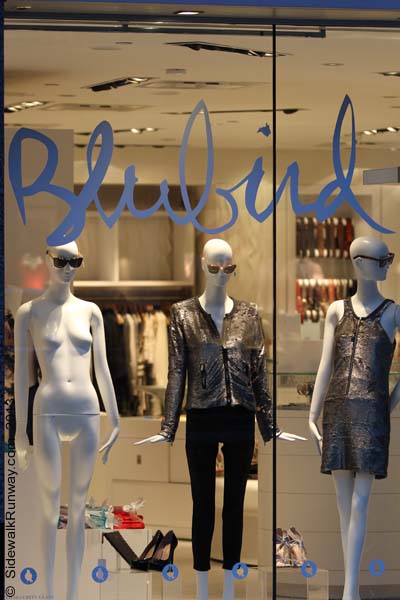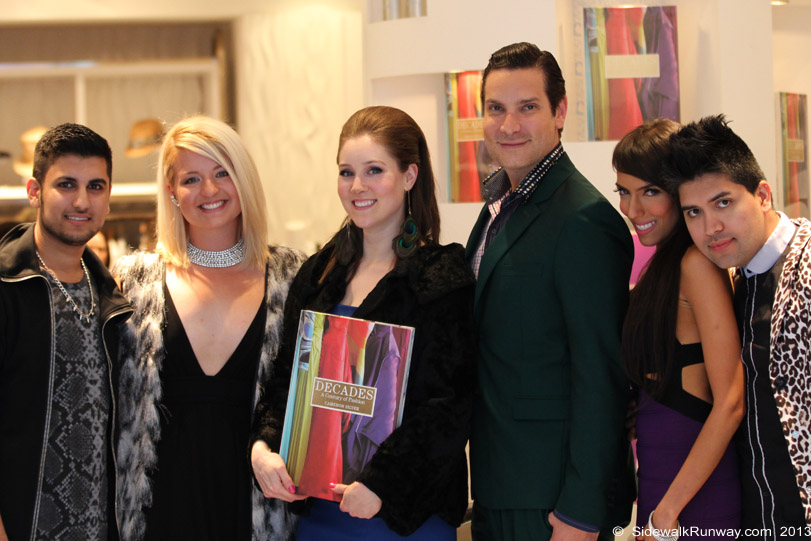 From left to right: Rony, Trina Marie Cairns, Azura, Cameron Silver, Mandy Ross & Felix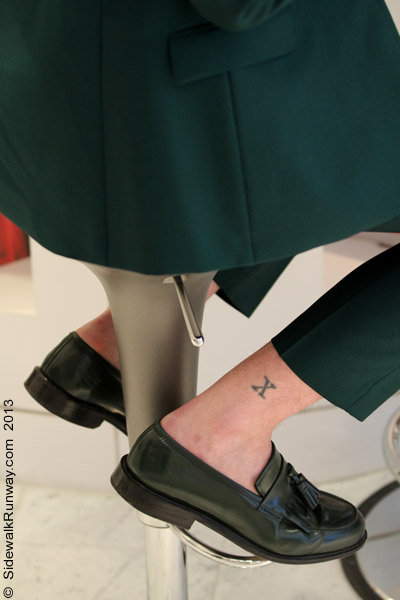 Liselott Montesano jewelry designer and her close friend Sophia, Bluebird Manager.


Liselott's wearing:

Blouse – Yigal Azrouel
Jewelry – Liselott Montesano
Skirt – Ilari Nistri
Purse – Barbara Bui
Heels – Barbara Bui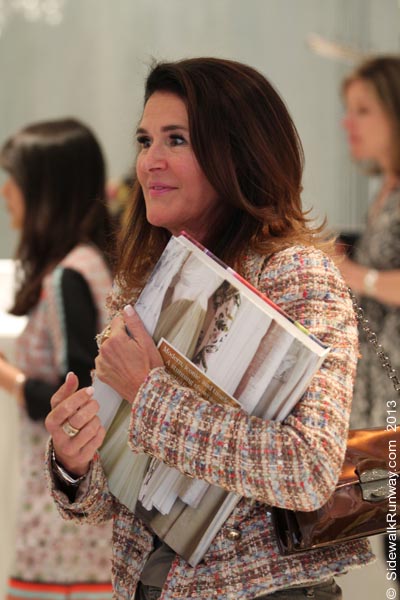 Janice is wearing:

Blazer – Chanel
Pants – J Brand
Heels – Valentino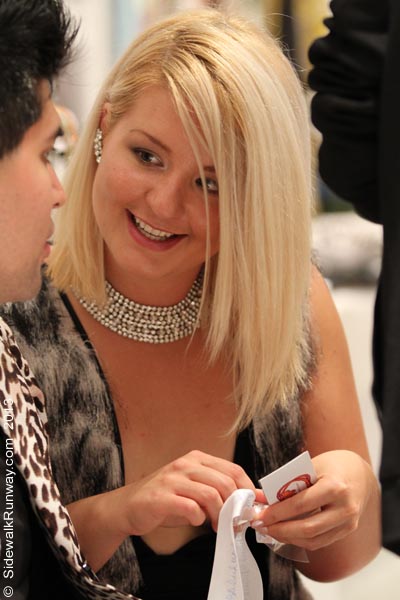 Elizabeth is wearing a Katami Designs necklace created by her girlfriend. Elizabeth is an Actress from South America. She was quite charming!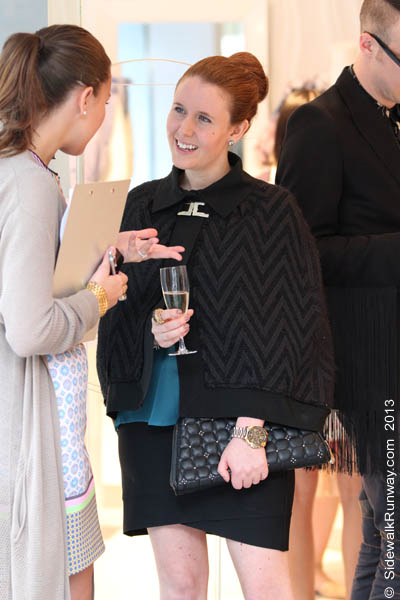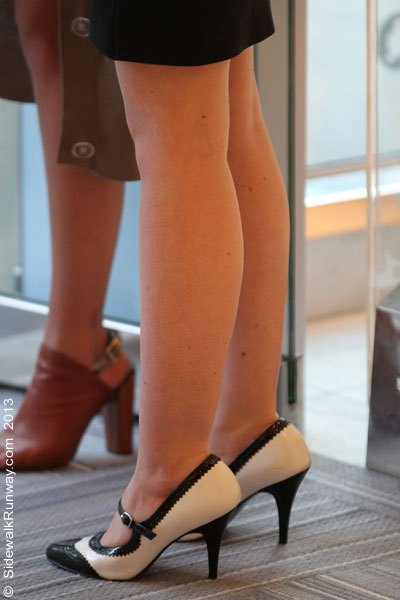 Lyndi – Public & Media Relations, she's wearing:

Cape – Alberta Feretti
Skirt – BCBGMAXAZARIA
Purse – BCBGMAXAZARIA
Heels – Vintage







































Left: Jimmy Choo, Right: Sophia's wearing Brian Atwood heels







































Left: Jill's wearing Zara ankle strap heels, Right: Mandy's wearing Christian Christian Louboutin pumps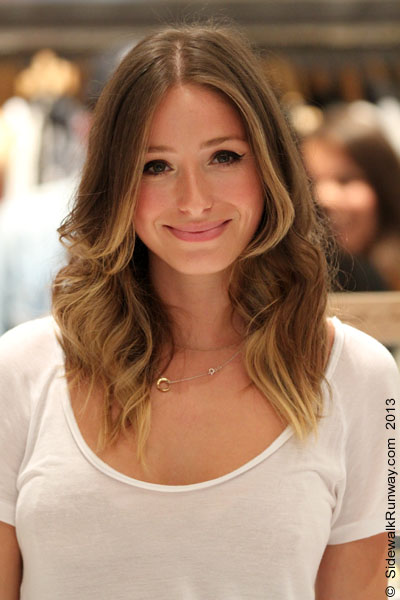 Jill, fashion blogger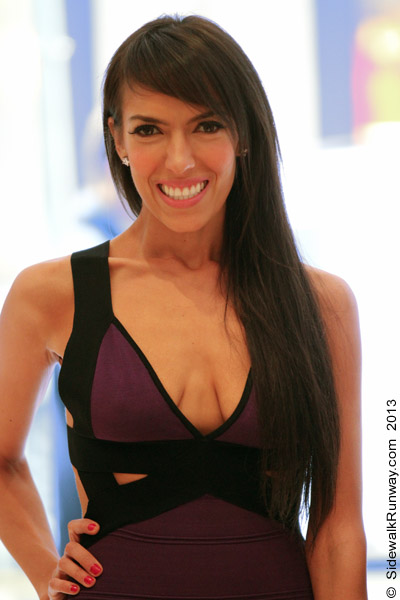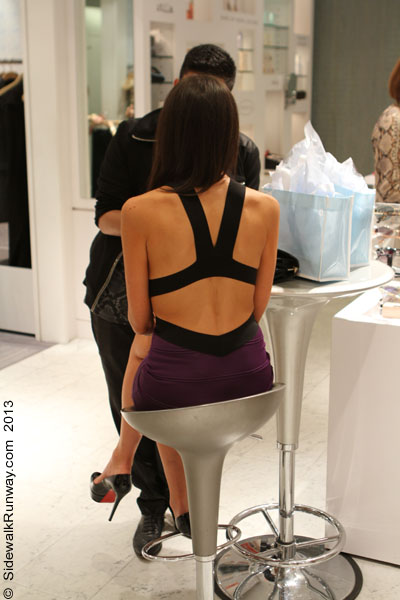 Mandy Ross, Fashion TV Host, Model and Actress. Click Mandy to view more photos.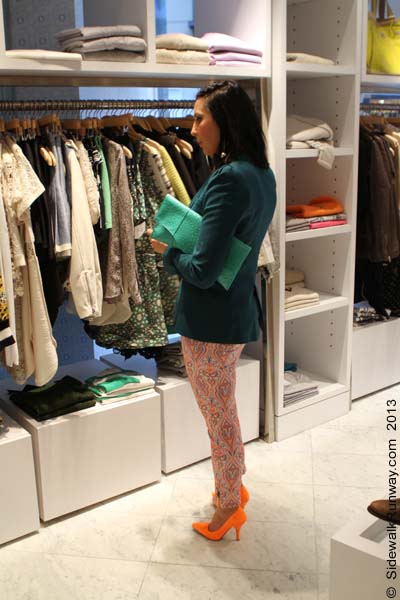 Left: Nicolette, Personal Stylist. Click Nicolette to view more photos, Right: Carey, Secret Location







































Liselott, part two! She's wearing:

Blouse – Yigal Azrouel
Skirt – Ilari Nistri
Purse – Barbara Bui
Heels – Barbara Bui