Timeline Boutique Consignment & Couture (TBC&C) has moved to 87 E. Cordova St. in Gastown!


I've known Azura for a few months and we've partnered on few fashion projects. When pronounced properly her name sounds like Ah'zoo-rah. When she mentioned her store was expanding it was the perfect opportunity to photograph the move and ask Azura a few questions.

The assignment had a fun twist. Azura wanted photos of the new store yet she wanted to leave a little mystery for her customers to see the changes themselves. On a personal note, I've noticed Azura genuinely gets excited when she talks about clothes, fashion, outfits, bargains and collaborating.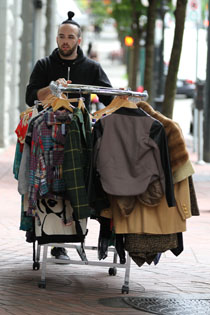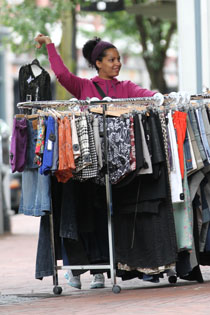 Q01- What's the meaning behind the name Timeline Boutique?
A01- Think of your closet as a personal timeline of fashion; as your style changes, it's out with the old and in with the new!


Q02- What will you miss most about your former location?
A02- That was where TBC&C began – I loved being right next door to Wink Beauty and Pony Salon, now we've just expanded to a the other side of them and directly across from Nicli Pizzeria! Love our neighbours on Cordova Street in Gastown.


Q03- What's your fondest memory of your former location?
A03- I loved our VIP Launch Party in 2012. There were so many incredible guests, friends and family. We fit as many people as possible into TBC&C for the night by clearing out the clothing racks! It was truly a magical night and will always be in my heart! I feel very grateful for all the love that went in to opening the doors of Timeline Boutique.


Q04- Why are you moving and what do you like about your new location?
A04- We're expanding!! The new location has a 2nd floor open-concept mezzanine loft which allows the couture from local designers Trina Marie Cairns and Norma Shireen, which are exclusive to Timeline Boutique to be showcased! Norma has made pieces for Cher and Sir Elton John, after all! The change rooms are magnificent and there is an entire WALL of designer shoes and handbags! I love the double doors which open to show Nicli Pizzeria across the street, the original hardwood wood floors from 1906 and the 20' ceilings – oh, and the shiny new TIMELINE BOUTIQUE neon sign!


Q05- What sets TBC&C apart from your competition?
A05- We have the best prices in the city and have been voted in the top consignment stores for the selection and treasures we carry. We carry designer consignment ranging from Forever 21 to Aritizia to Chanel and NEW pieces from Betsey Johnson, Jennyfleur Loves in Yaletown and local designers 212 Boutique and RUKUS. The selection includes casual designer jeans from $38 to jackets to party dresses and formal gowns. As for the hand-made couture we have swimwear, gowns, jewelry and truly unique pieces like floor length vests! We're the only company in Canada with a consignment system that lets you watch the items in your account sell from home AND pick up money in your account any time we're open! And there's no appointment needed to bring in your consignment items for either consignment or cash-up-front, too.


Q06- What's your philosophy about fashion?
A06- Fashion is about how your feel when you wear something, regardless of the cost. Mixing high and low labels is highly encouraged! All that matters is now you feel and how it all looks put together – just ask Mandy Ross, host of FashionTV for Press Play Establishment – we'll mix couture with whatever's perfect to create the final look!


Q07- What are you excited to see come across your sales counter?
A07- I love Betsey Johnson! I also love quality workmanship of designer pieces, rich colors and great textures such as: sequins, ostrich, silk and knits. I do choose for everyone else in mind: nautical, prints, simple silhouettes, basic black, etc. – there is something for everyone!


Q08- What designers inspire you?
A08- I love Versace and everything they do!


Q09- Will you have any "store opening" sales?
A09- We carry new merchandise up to 80% off retail every day – every day is a treasure hunt. Some of the most stylish ladies in the city already know this secret…


Q10- Do you have any events planned?
A10- Yes! We have a 1st Year Anniversary Party planned soon… please contact the store directly 778 229 8463 if you would like to be added to the guest list.


Azura it's been a pleasure chatting with you. Is there anything you would like to say in closing?
I'm very grateful to everyone who helped create Timeline Boutique: family, friends and our clients are absolute the best! The love notes they have added to the chalkboard bathroom walls in the new store warm my heart. I feel so grateful and want to thank them from the bottom of my heart! Look forward to seeing you here very soon! Thank you very much, Ric!





































Is that an organic cotton RUKUS dress on the consignment rack?







































Shoes for every occasion…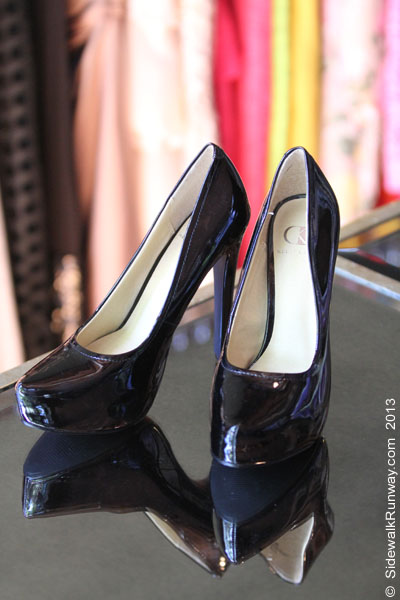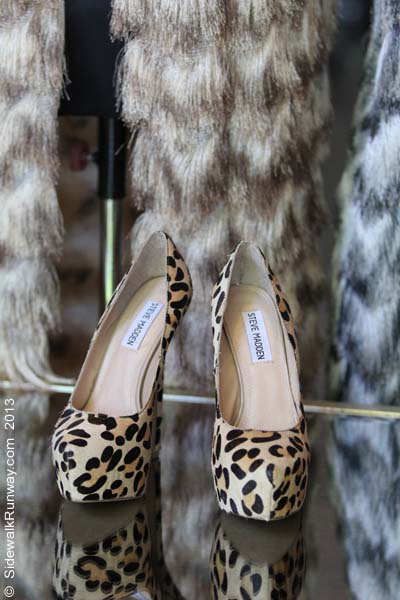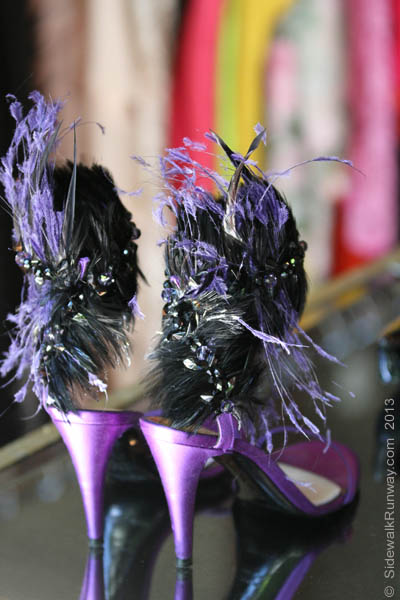 Jewelry ranging from refined to rebellious…







































Hand-made couture gowns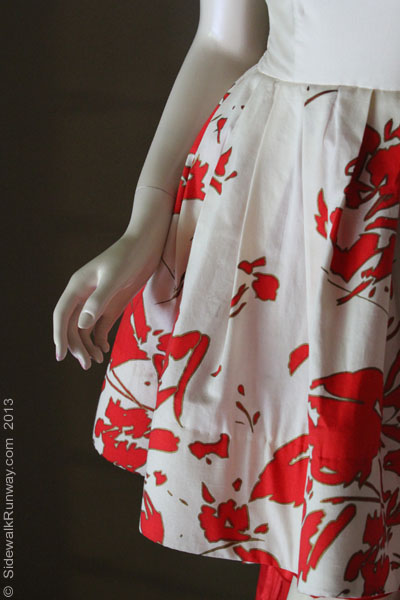 Be sure to stop by for a visit!