The Anime Revolution 2013 took place at the Vancouver Convention Centre. It was almost as fun to watch the expressions of tourists as it was to see the people dressed up as their favorite characters. While there was a wide range a costumes and characters I photographed a few that caught my attention.





Panty & Stocking was Japanese anime television series in 2010. Panty & Stocking (the Anarchy Sisters) are angels who were kicked out of Heaven due to their bad behavior. The series revolves around their trying to collect enough Heavenly Coins to buy their way back into heaven by destroying Ghosts. Their powers include the ability to transform their lingerie into weapons.

Tiffany is Stocking She's has transformed one of her stockings into a Katanas sword.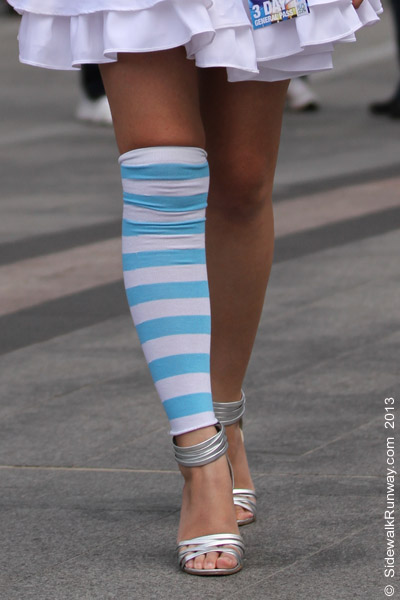 Details courtesy of Wikipedia





Chloe as Legs Avenue