Back in July Ryan and Giles of C-Zo hair salon told me about Brilliant. They described it as an amazing fashion show that sells out shortly after tickets go on sale. I did some research and discovered it's a charity fundraising event for St. Paul's Hospital.

Fast forward to the night of the show, I arrived 30 minutes before show time to find the Commodore Ballroom was packed. The lower level and balcony were filled with guests. I learned proceeds from tonight's event would support people from all walks of life who go to St. Paul's for mental health support.

300 creative people volunteered their time to make tonight possible. That includes actors, singers, musicians, 14 salons, 150 Stylists, 50 Dancers and 60 Makeup Artists. StyleByDona orchestrated contributions from this year's Designers.

The fundraising involved a Silent Auction, a Live Auction and a request for donations. The Live Auction raised $21,500! Symone, the Emcee also asked guests if they would be willing to donate $5,000. I lost count but I believe a dozen hands were eagerly raised. Once the pace slowed, Symone asked guests if they would be willing to donate $2,500. Again a dozen people pledged their support.

The auction was followed by a short film showing the positive effect treatment can have. The Event Producer, Dean Thullner is one such example. At one point he sought help and received emotional, healthy eating and lifestyle counselling.

At 9:00pm the show began. I've posted 93 images but due to the sheer number of singers, dancers and models it was not possible to post everything.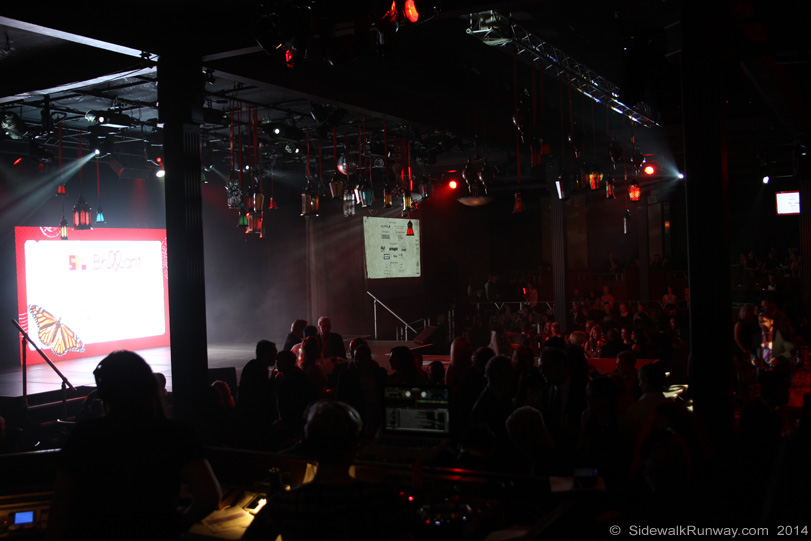 Symone, Emcee
Dean Thullner, Brilliant Event Producer

Amanda Collinge, Butterfly & Principal Dancer







































































































































































Live Auction
---

The following prizes were generously donated to raise money for the event:

California Here We Come – A roundtrip flight voucher for two, anywhere West Jet flies. It includes two nights at the Faimont San Francisco and two nights at the Fairmont Sonoma Mission Inn & Spa. The package was valued at $3,200 and the winning bid was $4,500

1033 Cardero – The 40″ x 40″ piece of artwork was donated by John Ferrie. It depicted Vancouver's West End. The painting was valued at $2,000 and the winning bid was $5,000.

Fire In The Kitchen – A private dinner for eight guests catered by Vancouver Figherfighers. A bidding war started once Symone coaxed the Firefighters to take off their shirts. The winning bid was $12,000!
Lavanya Hiremath, Miss Earth BC & Live Auctioneer
Michelle Apples (l), Miss World Canada 2013 Delegate & Live Auctioneer
Casar Jacobson, Miss World Canada 2013 & Live Auctioneer.
"1033 Cardero" Painting
Symone did a wonderful job of making guests dig deep to win the bid for the Firefighters!













































































































Canada
---

Around the world in 90 minutes! The opening scene featured fashion icon look-a-likes Karl Lagerfeld and Anna Wintour. They watched as the Butterfly received a makeup touch up. Canada was the start of the Butterfly's 14 country tour. During her journey she would watch fashion shows and occassionally take part in different countries' dance routines. The concept was inspired by of St. Paul's Hospital's inclusive nature.

Designer: OdjigArts, Salon: Goldwell

A youthful looking Karl Lagerfeld
A very blonde Anna Wintour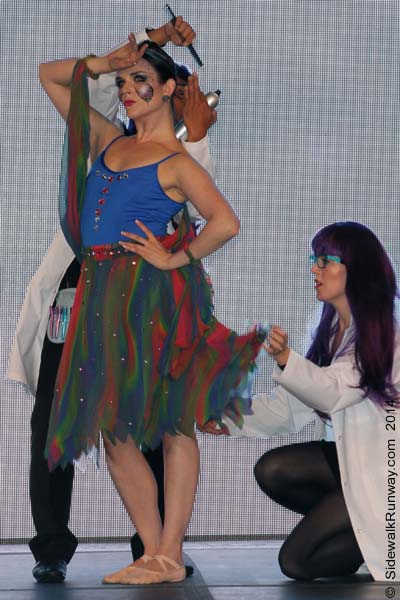 Dancer: Curtis Miller Joe
Dancer: Janelle Alphonse















































































































































Antarctica
---

Designer: Bergans of Norway, Salon: Headspace








































United Kingdom
---

Designer: Nina Tan Design, Salon: "is. Salon and Team"

Irish Dancers: Julie Swizer, Kaia Duggan and Celine Charbonneau







































































France
---

Designer: Blanche Macdonald student Dorothy Ting, Salon: Blanche Macdonald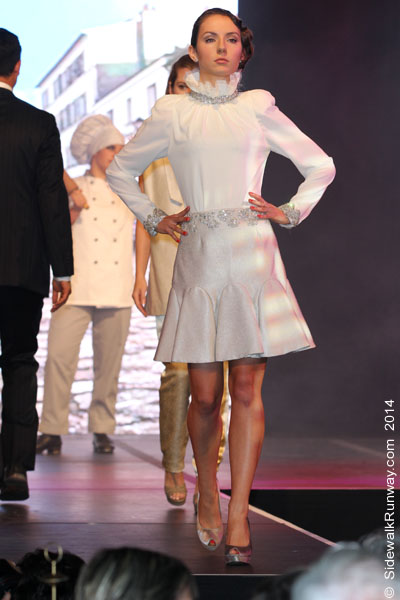 Western Europe (Spain, France, Italy, Holland & Germany)
---

Designer: Ocean Drive Leather, Salon: Stratosphere

Flamenco Dancer: Ja Pace
Francisco Pace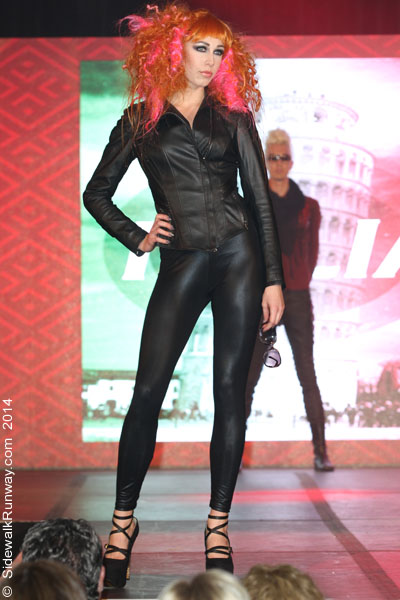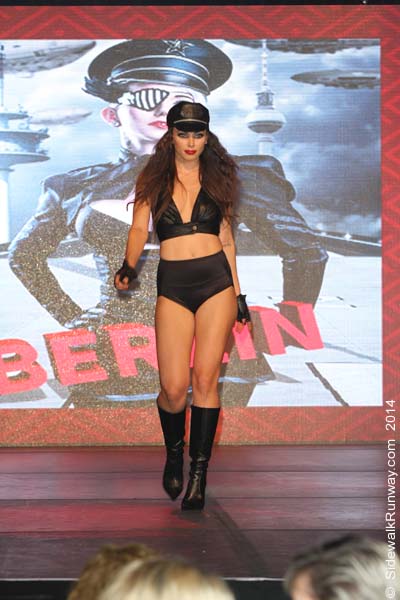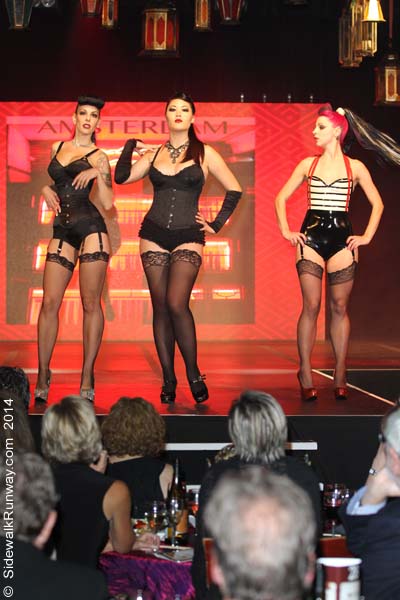 Eastern Europe
---

Designer: de volke & gosche, Salon: "in. Salon and Team"

Viennese Waltz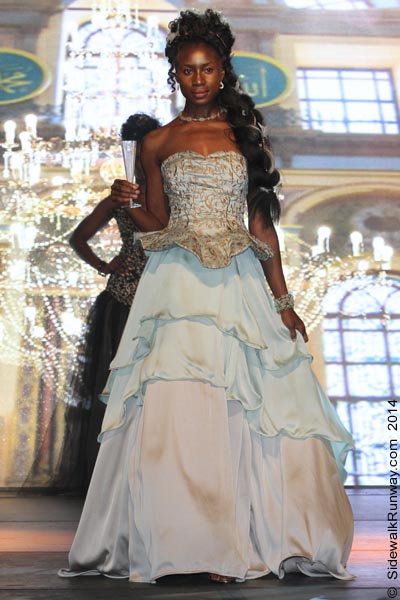 Russia
---

Designer: kdon, Salon: Union Salon

Ballet Dancers: Carmen Chung, Jacq Smith, Crystal Wills and Elysia Matheson featuring the Butterfly Amanda Collinge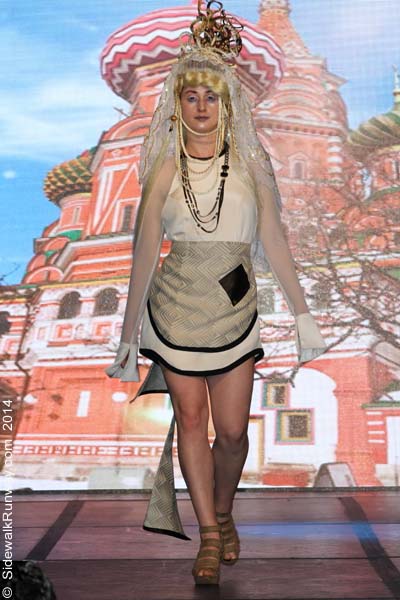 South Asia
---

Designer: Kayaa, Salon: Black2Blond









































East Asia
---

Designer: Blanche Macdonald student Li Liu, Salon: Blanche Macdonald







































































Middle East
---

Designer: Chantelle Mateo, Salon: Sugar Skull

Carla of Anwaar Dance Company











































































Australia
---

Designer: Fentessa Apparel, Salon: The Attic


Dean Thullner, Brilliant Event Producer









































Africa
---

Designer: Kas Wear, Salon: Volume Studio










































































South America
---

Designer: Bhana Design Co, Salon: The Lounge


Salsa Dancers: Camille Hannah & Matt Cantelon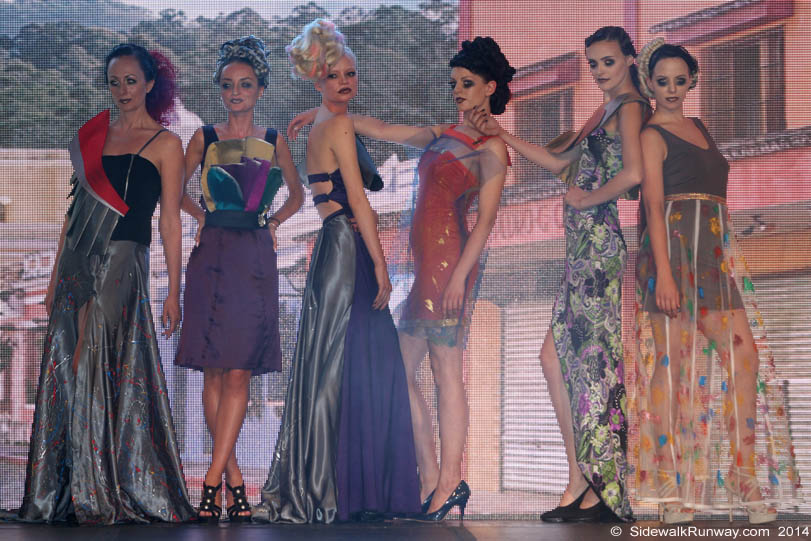 USA
---

Designer: Crow & Gate Clothing, Salon: Vo.lu.tion







































































Canada
---

Designer: Jason Matlo, Salon: Goldwell

Rosemary started playing her violin amongst the audience and slowly made her way to the stage. She was playing a moving instrumental version of Leonard Cohen's "Hallelujah". When she finished the crowd erupted with applause and gave her and Roy a standing ovation! Moments later she bagan playing the Imagine Dragons' "Radioactive" as Jason Matlo's models took the stage. Designers throughout the evening showed us a variety of fashion but there was something about the standing ovation followed by finely tailored gowns that struck the perfect chord with the audience.

Violist Rosemary Siemens
Pianist Roy Tan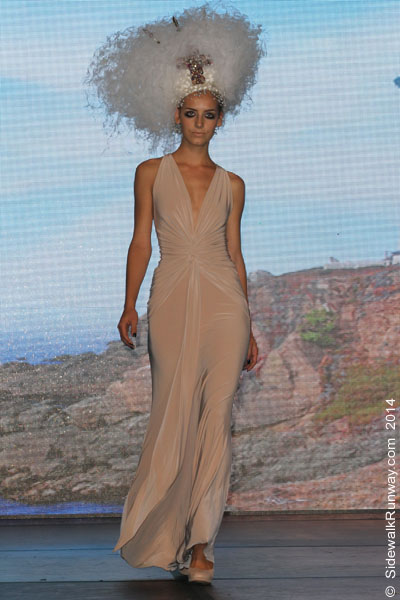 Seen @ the Show
---
The show ended but the party kept going!
DJ Leanne
The girl's got rhythm!
I met Kristin at Vancouver Fashion Week!
Kristin modeled in tonight's African show, Salon: Volume Studio
Stylist Victoria (l) and her girlfriend

Michelle (c) and her friends
Roxy modeled in tonight's 1st Canadian show, Salon: Goldwell
Kate modeled in tonight's Antarctica show, Salon: Headspace
Krissi modeled in tonight's USA show, Salon: Vo.lu.tion

Suzann is a singer and her daughter modeled tonight
Janelle danced in tonight's 1st Canadian show
Michelle & DJ Leanne
Caitlin modeled in tonight's 1st Canadian show, Salon: Goldwell
A model from tonight's USA show, Salon: Vo.lu.tion
Butterfly and Principal Dancer Amanda Collinge
Chantal modeled in tonight's South American show, Salon: The Lounge


Atefeh's wearing a FCUK bustier, Top Shop pants and Zara heels
Atefeh and her girlfriends after the show