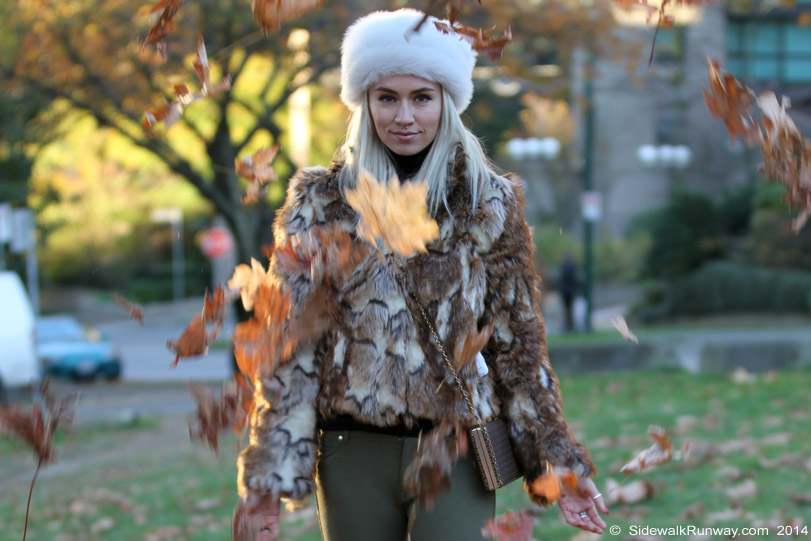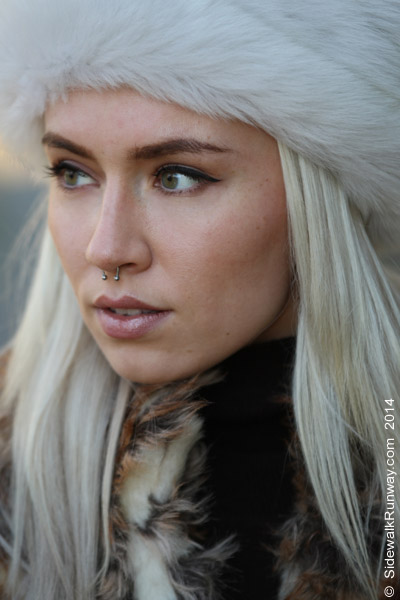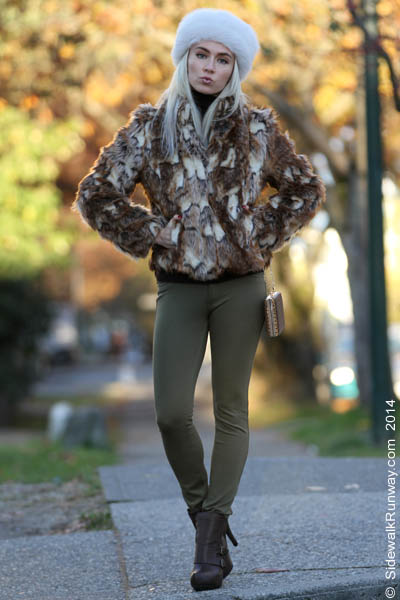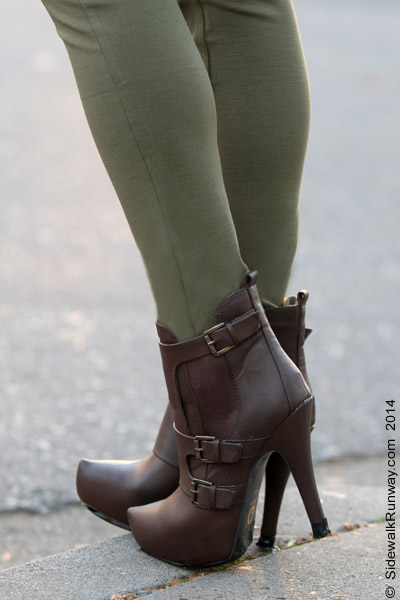 Jessica models for her blog JessicaLuxe.com. Her style is to make every outfit unique and she loves experimenting with color and patterns. In a recent post she wore silver ankle boots, a patterned skirt and an oversized sweater with the sleeves cut off. Since we're both fashionistas I thought it would be fun to collaborate. We shopped on a Saturday afternoon and our inspiration started when Jessica found a faux fur jacket. From there I paired it with a chocolate brown turtle neck sweater, olive green pants, 4" ankle boots and a matching clutch. To complete the look I suggested a Russian style fur hat (made in Italy) from Blubird on Alberni St. We shot our collaboration the next day. Jessica said the 4" boots were a compromise but otherwise she felt the look was the "best version of her!" Meaning, it was a day where her hair, make-up and outfit were all on-point. I loved the style connection and resulting sexy look. In addition to her blog Jessica works in the financial sector and is taking marketing classes.

Several of these images were featured in the Community section of the Asian Pacific Post newspaper.


Jessica's wearing:

Hat: Grevi from Blubird
Blouse: Cashmere
Jacket: Romeo & Juliet Couture
Pants: Active
Purse: MMS Design Studio
Ankle Boots: Guess


Photographer's Note: Thanks Jessica, this is my 1,300th Post!