Customers strolling down Robson Street were surprised to find Aldo's door's locked at 7:00pm. On Friday evenings the store normally closes 9:00pm. However, tonight Aldo was co-hosting its A-List event with MySkyeBerryPie. Click mySkyeBerryPie to visit Vancouver's latest fashion and lifestyle blog. The invitation only event was equal parts fashion show and sales promotion. Fashionistas that attended Vancouver Fashion Week (VFW) most likely heard about the event through Skye and her Communications Director Jamie Lim.

Aldo sponsors its A-List events a few times a year. It's the perfect opportunity to showcase Aldo shoes and accessories with collections from local Designers or outfits created by Personal Stylists.

Guests sipped Ginger Ale served in champagne glasses and munched on chocolate chip cookies while they shopped, mixed and mingled. Discounts "kicked-in" on purchases above $100. The fashion show began at 8:00pm and Connally McDougall and Alex Yu presented 6 – 7 pieces each. Highlights from their collections are shown below.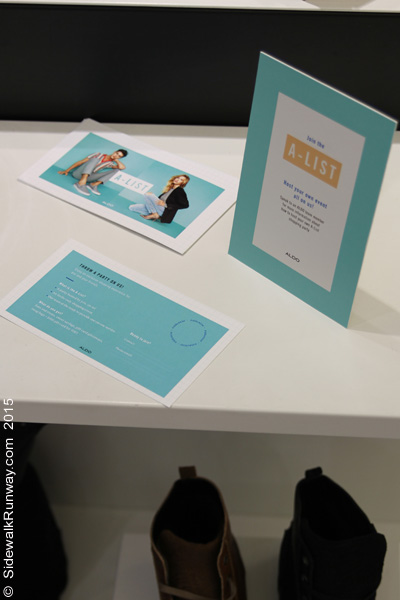 Angelica (1 of 12) Aldo staff organizing the store
Sophia
The Birchell is from the Aldo Rise collection and is Ric's Pick for this season. They also come in lavender and navy.
Are you having a shoegasm yet?








































































































































































Skye Natasha Lintott is… mySkyeBerryPie
---
Normally seen in sexy body con dresses, Skye changed her style
Skye looking fly!









































































































Designer Connally McDougall
---
Connally featured 9 pieces from her fall/winter 2015 Elysium collection. Her garments are made locally with sustainable and ethically produced fabrics. Her collection featured both men's and women's outfits. I've featured one piece to show how it was styled with accessories from Aldo's store.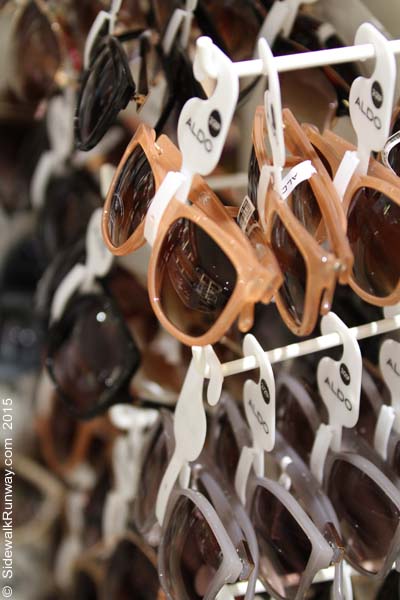 Designer Alex Yu
---
Alex featured 9 pieces from his collection. As you might have guessed, I really liked the pink outfit!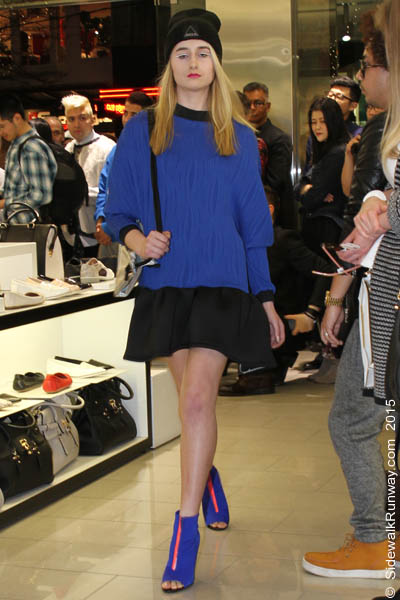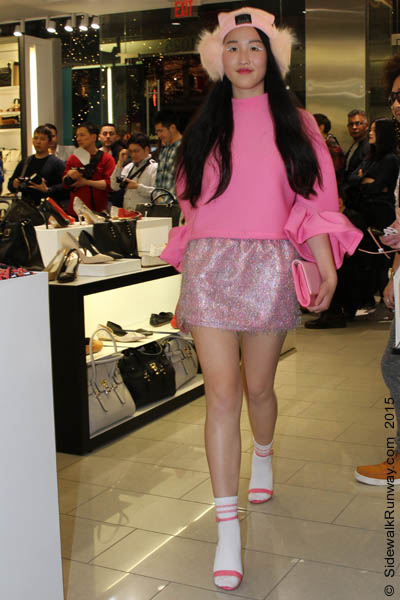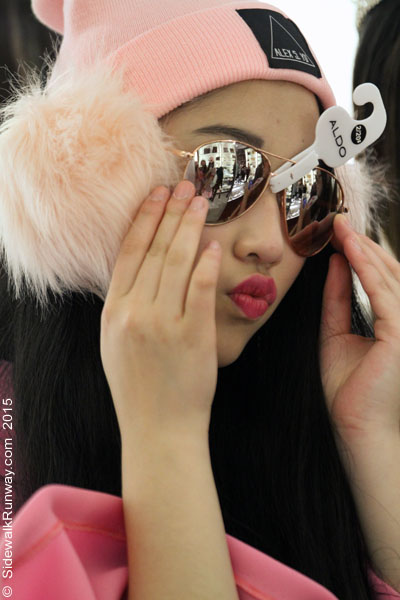 Seen @ the Show
---
Grace, Aldo's District Manager
Anna
From Brazil with love
Lorraine, Vancouver's latest fashion blogger
Love the boots!
Chanel
Eleena (Skye's friend)
Irena DeMarco – Vancouver fashion supporter
Mashhour (l) Both guys are wearing & modeled for Connally McDougall
Fashion blogger and stylist Felix Tavira wearing one of his tamer outfits