The event was billed as luxury cars, visual arts and fashion at the Waterfall Building. Guests were encouraged to wear something red. Four cars were parked in a small courtyard outside the venue. However the Luxury & Super Car Weekend is tomorrow and the event will feature several acres of cars. So I headed inside to see who wore what.


Glamour Collection by Designer Nancy Perreault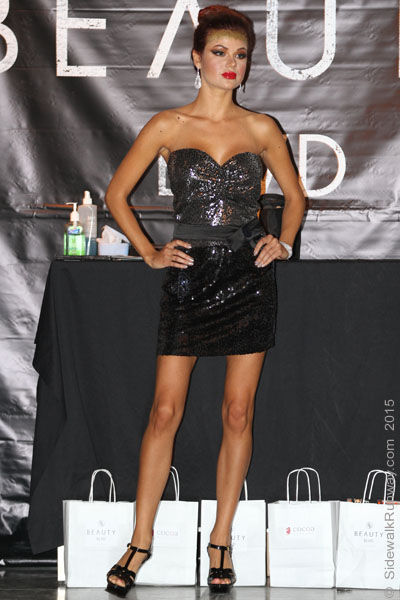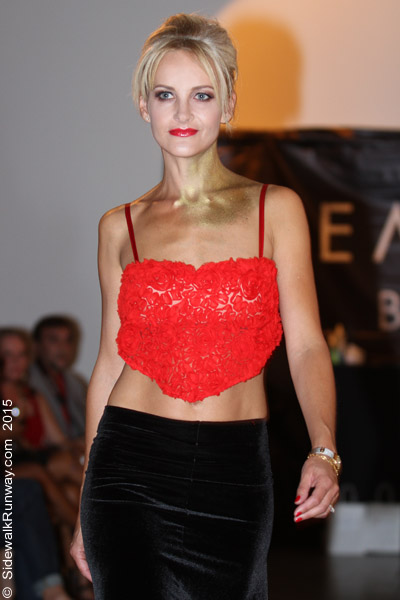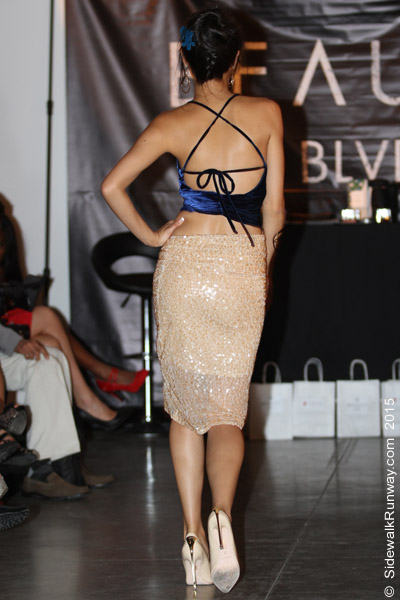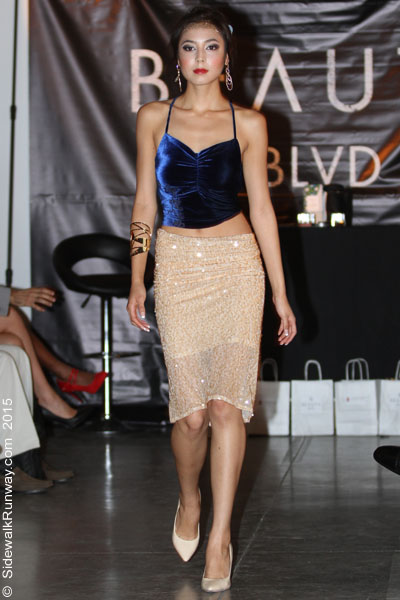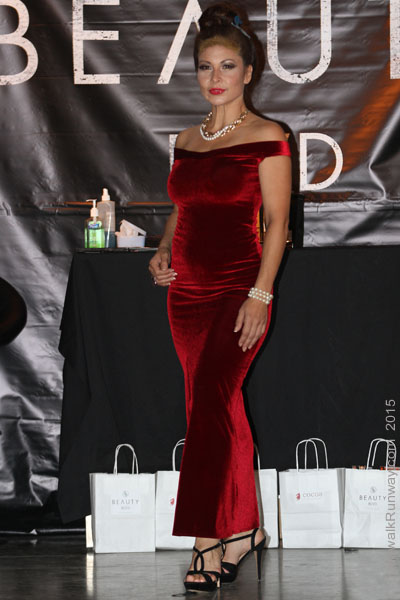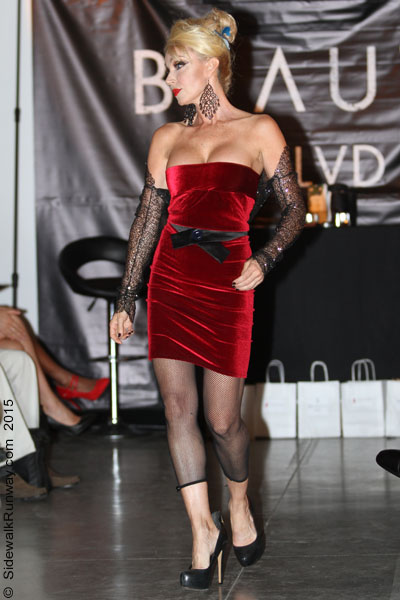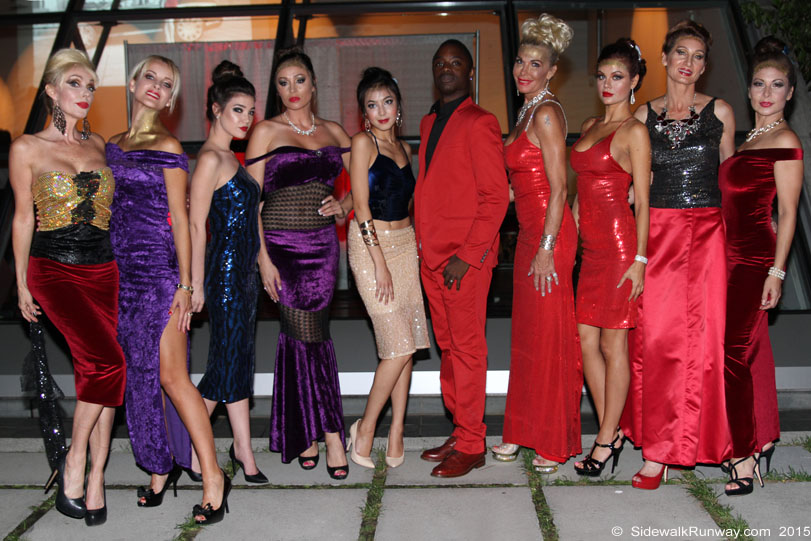 Tima G. Designs by Fatemeh Nasserzadeh
---
In keeping with tonight's theme, Fatemeh designed the red gowns shown below. The stunning jump suit worn by Sarah was purchased at Bebe. Unfortunately Fatemeh had a conflict and couldn't attend tonight.

(L to R): Sarah, Adele, ?, Asztrid and Angel
Sarah giving Asztrid the voodoo!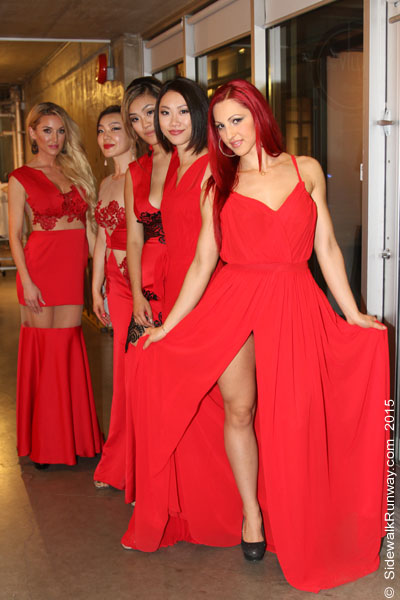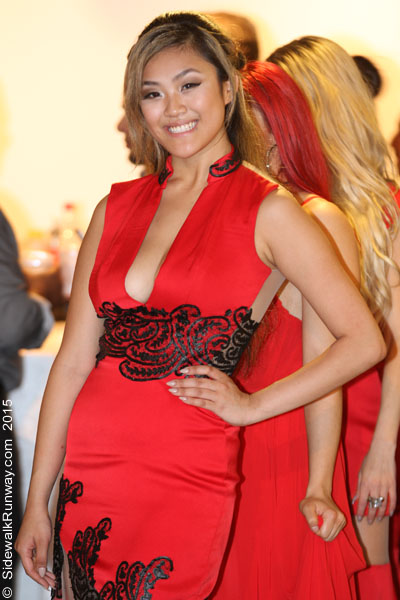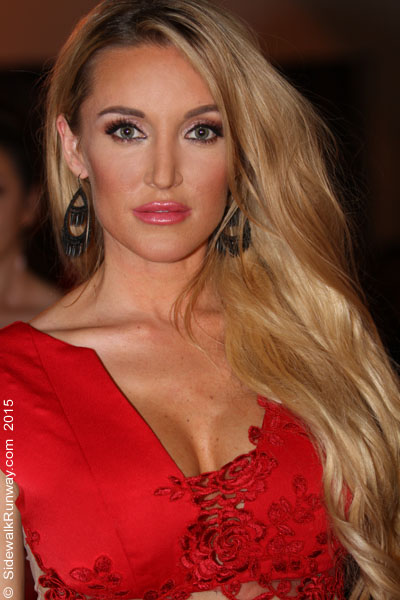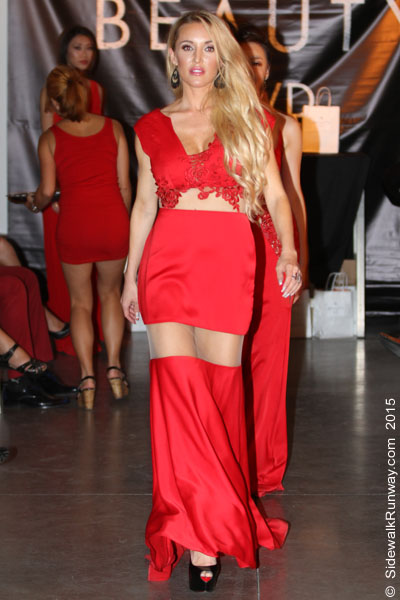 Seen @ the Show
---
With the exception of a couple rebels, guests came dressed to impress in shades of red that ranged from bright Fire Engine Red to dark Crimson.

Angela writes for her www.Metrolivingzine.com blog.
She's known for her fun attitude and bold fashion style!
She has an amazing collection of heels
Sexy outfit would have been stunning in red. I'm just saying….
Performer Marilou Catanjal sang a couple songs
Fatemeh designed her dress

Galina & Iryna
Kamantha was tonight's Emcee.
Elva and Julian Naidoo (Founder of Hotshotz Staffing & Events)
Elva is designing her own collection.
Elva and Grace
Hazeltine
Kerry
Mona
Arti
Celine
Celine & Adele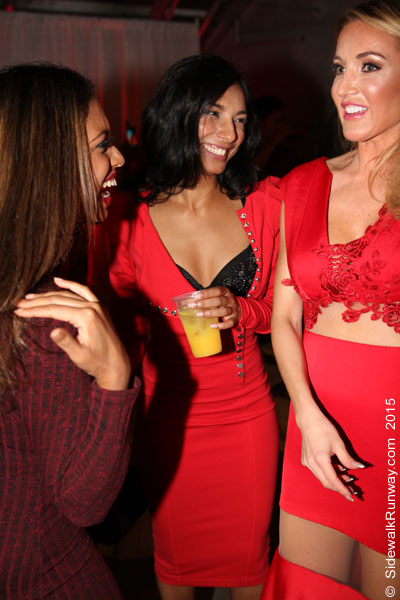 Riley
Mona, Sana & Reena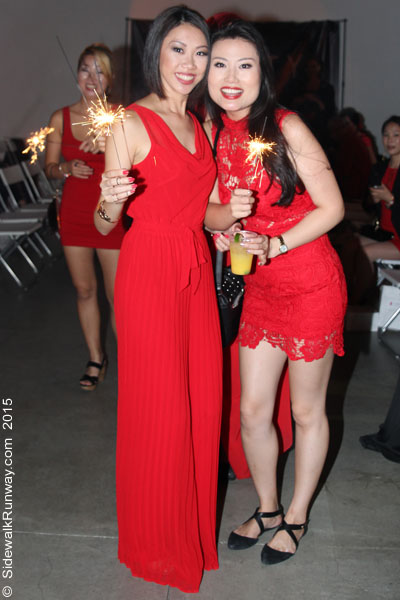 Can you believe Sarah doesn't have this amazing jumpsuit anymore!
Galiina and male model friend
David Brown and his lovely wife Adele
They came up with idea for tonight's event.