Tonight was a night to mix and mingle with the Miss Asian Vancouver (MAV) 2016 contestants.


Unfortunately, Miss Shayna Ding, the current 2015 crown holder was unable to attend tonight's event. Like the Miss Russian Vancouver pageant in November, this was the second time the Chali Rosso Art Gallery opened its doors to host the event. It's quite amazing because the gallery is filled with the original works of: Picasso, Dali, Chagall, Miro, and Matisse!


With less than a week before the pageant, this was an opportunity to meet the contestants and provide media buzz for the event organizer, Bobby Safaei and his company PsyBoos Entertainment.


The event started at 7:00pm. It was in full-swing when I arrived at 7:30pm. Guests and contestants were nibbling on appetizers and sipping wine provided by Winestains. For most of the evening there were as many photographers as there were contestants! The event ended with a gift basket giveaway. Idris (whose birthday is 7-days away) won one of the baskets.


Tickets are still available. The event will be held at the prestigious Vancouver Club (915 West Hastings St.) on Thursday, March 31 from 7:00 – 11:00pm.


Click: PsyBoos to purchase tickets.

Click: Chali Rosso to visit the art gallery website.

Click: Miss Russian Vancouver 2015 to see the previous contestants.




Gallery Owner, Susanna
(L to R): ?, Marie Clair, ? and Susanna
Miss Asian Vancouver 2016 contestants. Unfortunately, contestants Joanne, Angel and Vivian weren't able to attend tonight's event.
Come to me my lovely purses!
PsyBoos Entertainment & Event Organizer, Bobby Safaei
Myriam and her sexy French accent
Bobby and 3 of 5 Judges: Marilou, Myriam & Andy
Anna was crowned Miss Russian Vancouver 2015
A week earlier Anna met with the MAV contestant to share her Miss Russian Vancouver experiences.













































































































































































































The MAV contestants are listed in the order of the group photo above. Bio details courtesy of the PsyBoos Facebook page.


Celia
---
Celia is a nursing student and she enjoys telling a story with dance and acting.









































Cecilia
---
Cecilia is a fashion design student and fond of dancing, singing and all kinds of sports.









































Adeline
---
Adeline is a Human Resources Management student and loves to sing, play the piano, and the guitar.









































Marcia
---
Marcia is a SFU Communications graduate and enjoys singing, dancing, reading, cooking, crocheting and travel.









































Arianna (Anna)
---
Arianna has studied International Hospitality Management. She's a glamour model and enjoys hiking, karaoke and kick boxing.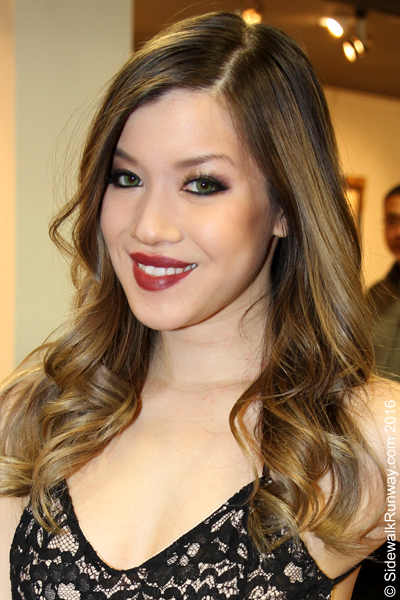 Eve
---
Eve is family oriented and enjoys outdoor adventures, yoga, running marathons and travel.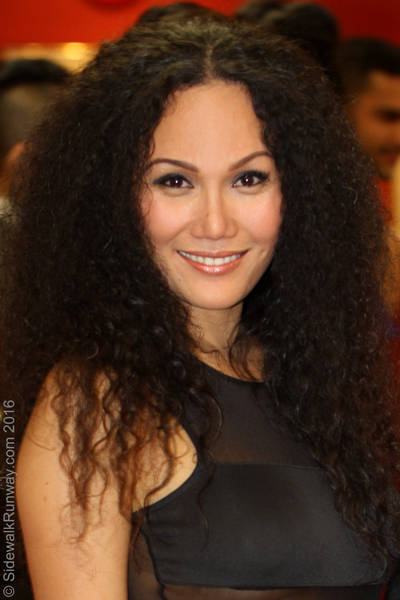 Sarah
---
Sarah is full-time Kindergarten teacher. She's been a Recreational Gymnastics Coach and has run the Tough Mudder. She also loves Kickboxing, Yoga, weight lifting, hiking and rollerblading.









































Cindy
---
Cindy has a Hospitality Management degree and is currently enrolled in another university program. She enjoys new experiences, global travel and meeting interesting people.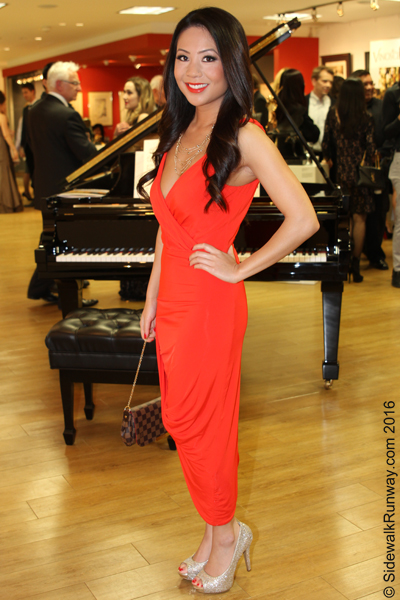 Keilani
---
Keilani has been working on a variety of collaborative projects focused on giving back to the community. She's a dancer and working on an acting career.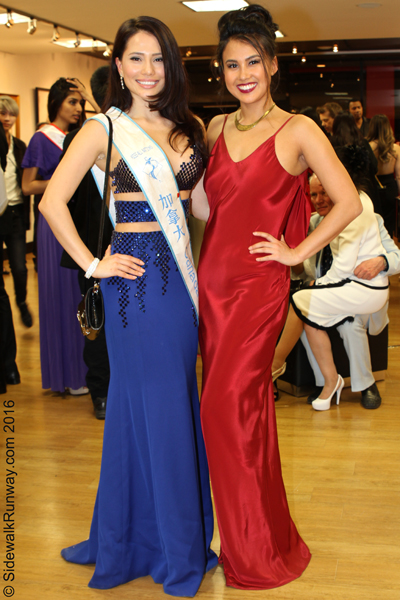 Seen @ the Show
---
Guests chilling: Rosanne's husband, Rosanne, Shannon and Angela
Lifestyle Blogger "Fabulous Vancouver", Helen Wang and "Social Butterfly", Alice Zhou
Bouchra and Alice

Iren
The back of her dress revealed a nice surprise!
Ting has amazing style!
Gill
Winestains Founder, Barry – Provided tonight's wine
Laura & Sherri
Laura & Lavanya – I recognized them from the "Brilliant" charity fashion fundraiser!
Alfia and Helen

Gallery Manager, Oree – Gift basket giveaway
Idris (winner), Oree and ? (winner)