Kamantha

Far left: Bikki, Anas, ?, ?
Alice













































































Fashion Editor, Part-time Model & Mom: Kanika
---

Kanika's outfit looked smart and eye catching. I love the bold black and white color with strategically placed red in her headscarf, lipstick, envelope clutch purse and heels. Kanika's recently begun making jewelry. She's see here wear a statement piece necklace which she designed.

I inquired about her creative inspiration. She said she wanted to play, experiment and have fun with colors. She chose an abstract print jacket. I correctly noticed the red accents. She used a necklace to add some drama and she used a scarf as a head wrap to give her outfit a polished look. She was quite excited to attend the Opening Gala because her outfit was super comfortable and she was able to bring her vision to life.

Kanika's wearing:

Scarf/headwrap: Dynamite
Necklace: Adore by Kanika
Pants & jacket: Masaba Gupta
Purse: BCBG
Heels: Steve Madden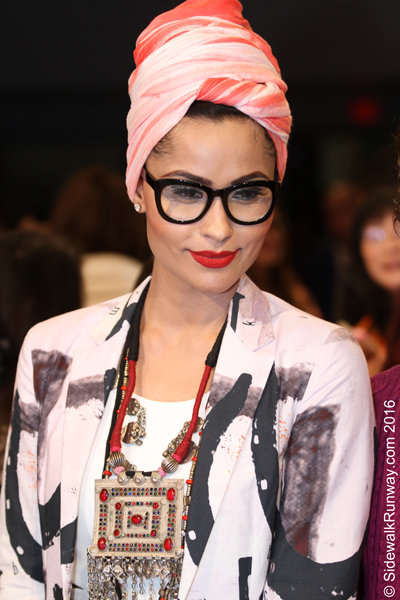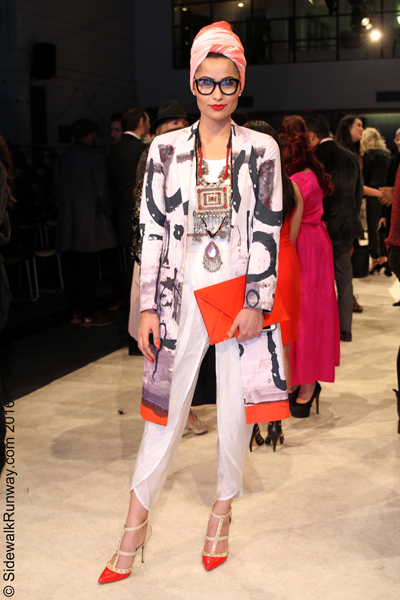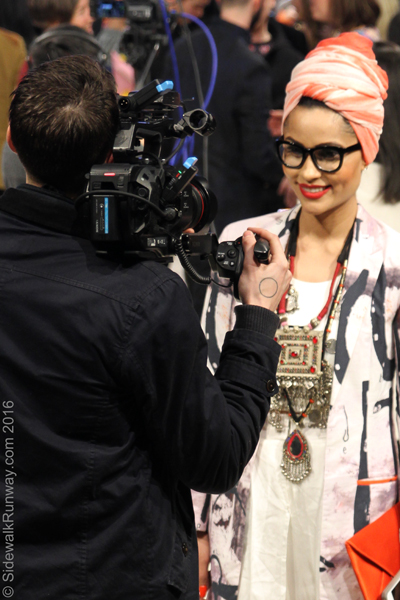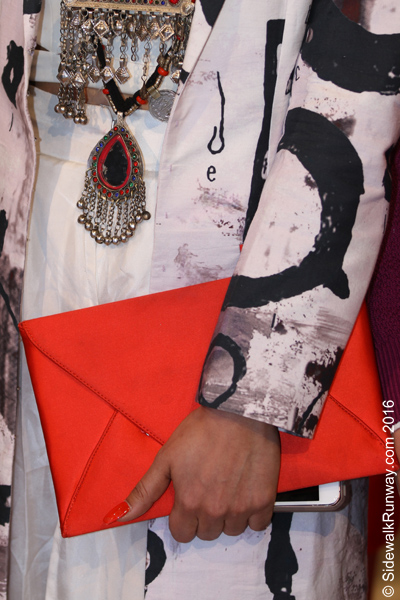 Design Student, Anna
---

Anna's outfit is smart, subtle and nicely accessorized. I like the pastel color pallet of white and pink. It fits nicely with her nude colored purse and heels. Her pink sleeveless blazer and oversize lapels caught my eye. Her crop top adds a hint of sexiness and her culottes definitely show off her heels. Anna is a design student and she made her blouse and pants.

Anna's wearing:

Jacket: Bebe
Blouse & pants: made by Anna
Jewelry: Chanel
Purse: Chanel
Heels: Valentino Rock Stud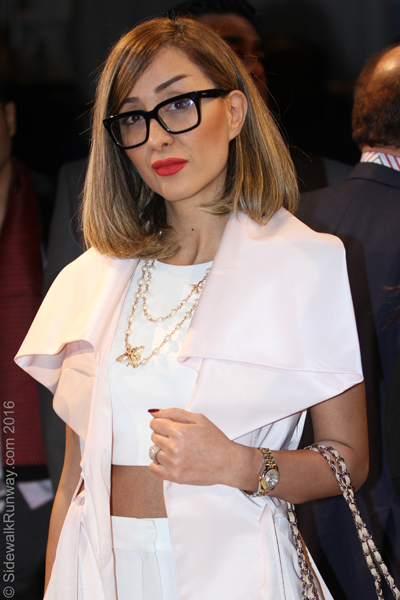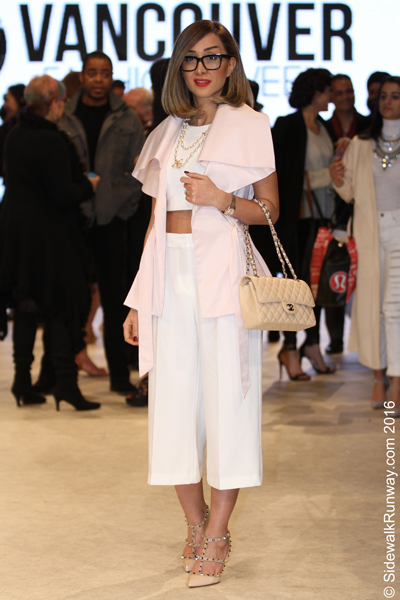 Both Kanika and Anna were featured in the Community section of the Asian Pacific Post newspaper.