As you watch broadcasts about warming seas, extended droughts and changing weather patterns it's easy to be intimidated by the scale of the problem. Even for those that want to help, how can you contribute and gradually make a difference? It starts with people like Myriam Laroche, Founder and CEO of Eco Fashion Week (EFW).


After seeing Myriam at various events over several years, we finally met at her favorite coffee shop. I love the sound of her Montreal accent and her boundless optimism. As I plug in my laptop we joke about Blue Steel and why I was pleasantly surprized by Zoolander 2. Then she proudly proclaimed she's wearing her blue sweater inside-out. She explained, "The visible clothing label is meant to spark a conversation about where clothes are made." Also, it marks Fashion Revolution Week, April 18 – 24. But most importantly she continued, "It acknowledges [the 1,130 people that died and the 2,500 that were injured in] the 2013 Rana Plaza factory collapse in Bangladesh.


To put the interview into context, I saw the following information displayed at EFW:

1. "It takes 1,800 gallons (6,814 liters) [to grow enough cotton] to make one pair of jeans."

2. "On average, each North American annually throws away 81 pounds (36 kilograms) of clothes."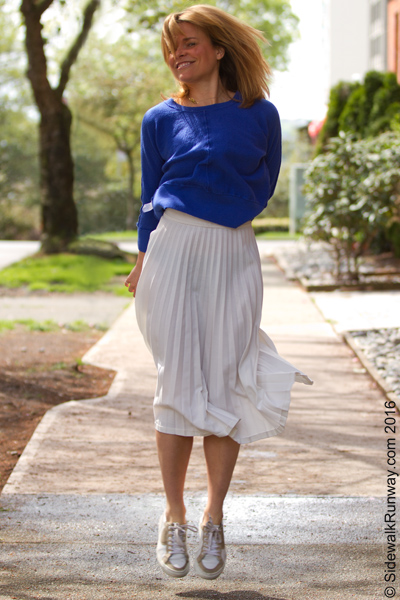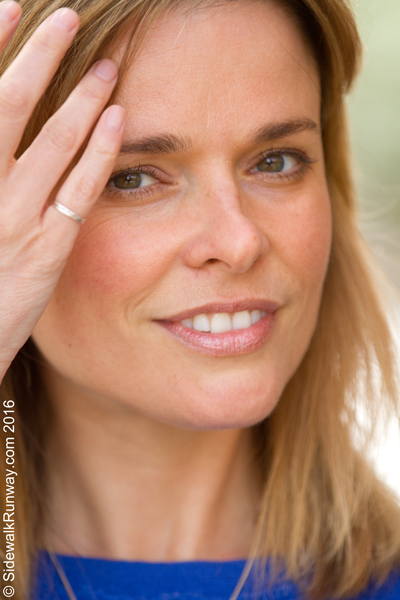 Q01 – How does EFW promote sustainability?
ML – EFW is a platform to inform and inspire people. Six days of EFW involves talks about different aspects of sustainability. For three nights the runway show proves to people that Eco fashion isn't "granola fashion". In addition to Designers that use sustainable fabrics and techniques, we also have the "81 Pound Challenge" presented by Value Village. This year, a group of fashion design students from Visual College of Art & Design (VCAD), mentored by Jason Matlo, Glencora Twigg and Wen-Chee Liu, used 81 lbs. of clothes to create a runway collection. We have the "Thrift Style Challenge" where three stylists each put together a 10 look collection with a $500 allowance from Value Village. And we've recently added "Chic Sheets".

Q02 – What is Chic Sheets?
ML – Hotels discard a large number of sheets each year so we created a competition where eight local Designers create an outfit from used bed linens provided by Fairmont Waterfront, our venue partner. Each Designer's outfit was sent down the runway.
One of a dozen outfits from the 81lb Challenge
Designer Kim Cathers, Chic Sheets Challenge outfit
Laudae Collection uses natural and organic fabrics
Designer Nathalie Rees, Thrift Style Challenge outfit
Q03 – Is EFW about connecting Eco Designers and Buyers?
ML – Yes, but it's also an opportunity to plant seeds with anyone involved in the apparel or textile industry. For example, that can also include someone from a companies' Marketing or Human Resources department.

Q04 – What excites you about what you're trying to accomplish?
ML – I like connecting people and understanding consumer trends. Fast fashion fills a void and people compensate by buying more. We're trying to change people's mindset. Each person will need to find their own recipe but it could include something as simple as incorporating second hand, locally made or vegan clothing.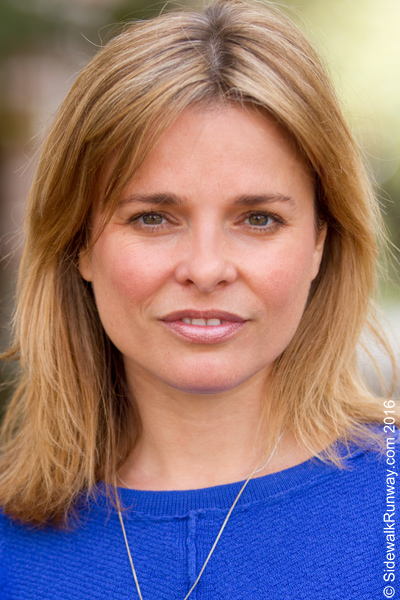 Q05 – What motivates you?
ML – I'm trying to create a community and help change the fashion industry. When I moved to Vancouver (from Montreal) in 2007, Vancouver fashion events were about trying to be New York or Toronto. But Vancouver is young, fresh and is not NY or Toronto. EFW wants to give Vancouver its own fashion identity based on comfort, efficiency, sustainability, quality and durability. Feeling good about what you're wearing is important to Vancouverites so I believe we can lead the way when it comes to fashion.

Q06 – What are your thoughts about the season that just ended?
ML – I think things are starting to take off. We have 21,000 Twitter followers and ET Canada was on site for the entire week! In November we will launch EFW in Seattle, a three day event. The spring edition will stay in Vancouver and the fall edition will be in our sister city across the border.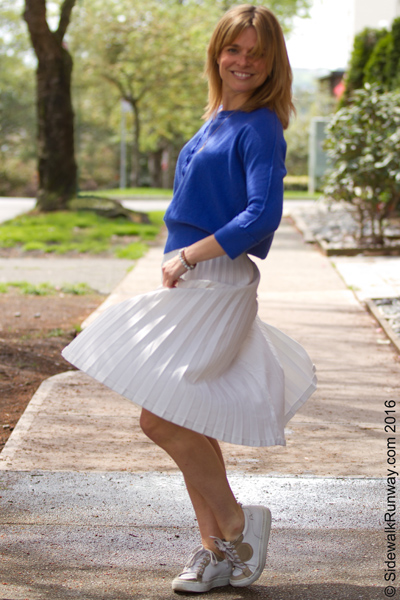 Q07 – What's your background?
ML – I was a buyer in Montreal. It was all about hard style negotiating to get the lowest price from the factory. After several years it didn't feel right so I quit my job and moved to Vancouver.

Q08 – Most cities have two runway shows per year. Why does EFW only have one show?
ML – At one point we produced two shows but the amount of work to produce a show every six months was exhausting. After 3 years, we will be back to two events per year, including the Seattle one.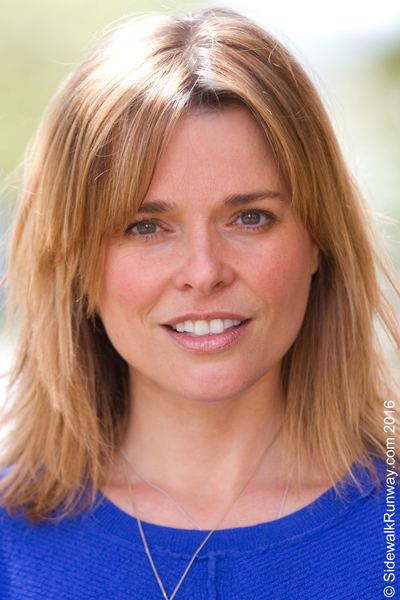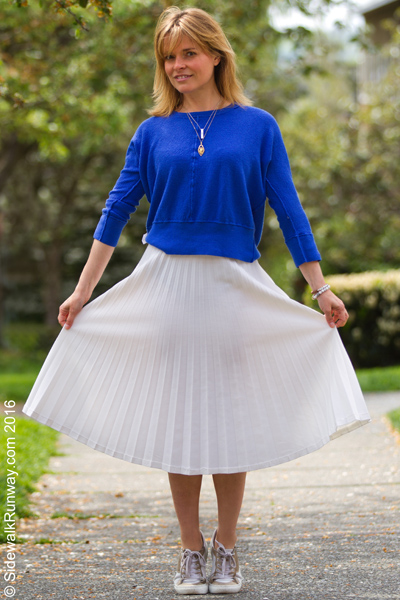 Q09 – You're collaborating with companies like Levis, H&M, Value Village. What's your approach for turning them to eco-friendly practices?
ML – Creating a healthier fashion industry is the problem of anyone who is part of the apparel and textile industry, small or big. We all have to work together, because we have to share information to find the solutions. Rather than protest, we meet with them to understand their marketing and sustainability goals. Then we figure out how we can help each other.



Several of these images were featured in the Community section of the Asian Pacific Post newspaper.

Click Eco Fashion Week to find out more about Myriam's organization.