I feel grateful for a comfortable lifestyle however I'm not sure how long my disposable income would last if I became addicted to Leone! It was my first time in the luxury store (757 W. Hastings) and I was in awe! All of the major fashion names were present: Georgio Armani, Alexander McQueen, Versace, Prada, Miu Miu, Dior, Carolina Herrera etc.

The building's high arch ceilings and lighting were very flattering. It was so soft and even, I rarely used my flash during the event! The building has upper and lower floors but I spent the entire evening on the main level.

The invitation only event ran from 6-9:00 pm and was hosted by LuvnGrace (Vernard). Leone offered guests 30-50% off various Spring/Summer collections. Money raised from photography sales of the Curve exhibit would benefit the Beauty Night Society charity organization.

The night is young…
The night is middle aged…

Looks like Caroline Bruce's style of jewelry!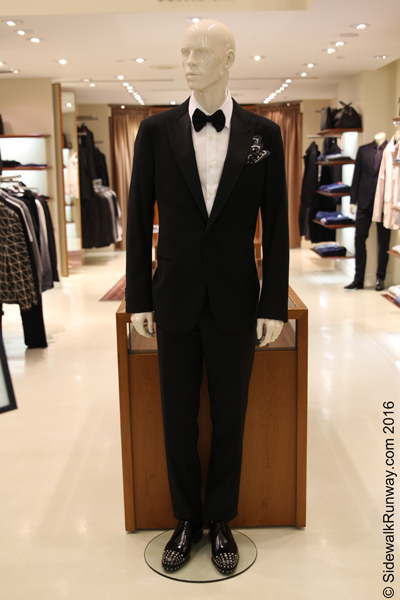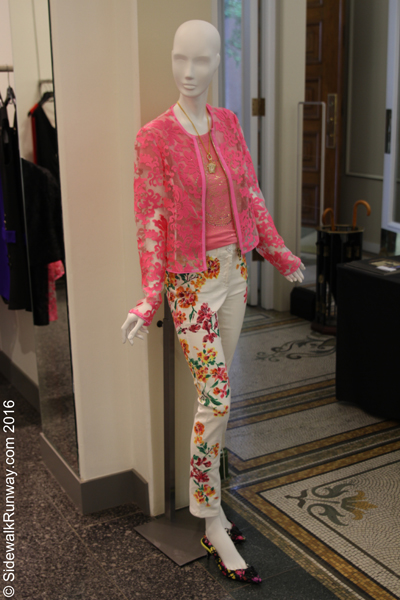 A pretty pink Prada purse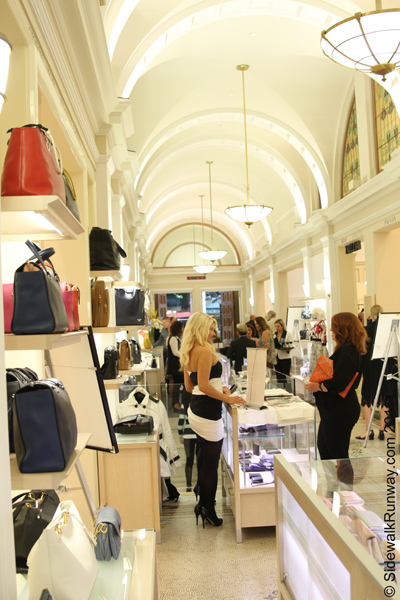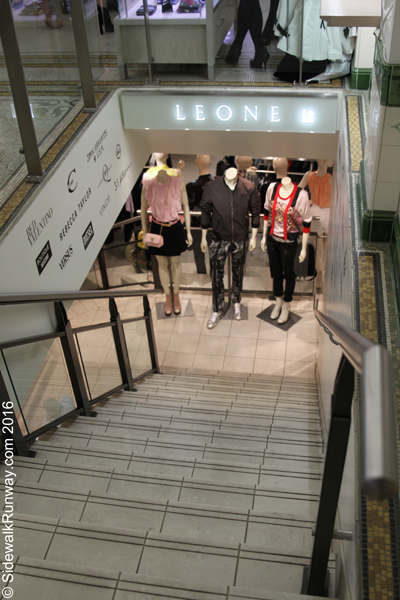 Brought to you by…
---
I've been on a dark chocolate kick and I've found low sugar bars with 70, 80 and 90% cocoa content. The name Zimt caught my eye the last time I was at Whole Foods. Needless to say I was pleasantly surprised to meet Emma, the Owner and Founder of Zimt Chocolates. I'll have to buy a bar next time I'm grocery shopping. Emma was partnered with Janice who also specializes in raw and organic ingredients.

Barry has been a busy guy. I've seen him or his Winestain's representatives at the Couturist Opening, the Mine & Your Opening, the Cincino Opening and the Chali Rosso Art Gallery! My favorite event was a wine tasting (when I didn't have my camera).

The Indian fusion appetizers were tasty but vanished almost as soon as Babita appeared with her silver platter. Hopefully next time Raj (her husband) will lend a hand! However, at the end of the evening he did treat the Valets standing out front.

Janice (l), RAW Foundation: Food, Education & Retreats
Emma (r), Zimt Chocolates – I saw her chocolates in Whole Foods!
Barry & his Assistant of Winestains provided…
the red, white, juice and water
Babita served spoon filled Indian fusion appetizers. Her and her husband will open Silk Dinner Lounge in Gastown fairly soon.
Alice from FREYWILLE had detailed descriptions for each piece of artwork and jewelry.
FREYWILLE bangles
A bangles and pendant set
Skye Natasha Lintott, Owner of mySkyeBerryPie provided gift boxes for guests



















































































































































For the benefit of…
---
Skye gave a brief opening and reminded everyone how many women have been touched by domestic violence. While the subject was not raised tonight, Pamela Anderson is a domestic abuse survivor.

Click RAW to view 20+ photos from Pam and Emma's visit in September.

If you're older you'll probably remember Pam in Baywatch and if you're younger you'll probably remember her involvement with PETA. At any rate, Emma photographed Pam and created a coffee table book named "RAW". For tonight's event she graciously enlarged eight images as large as 30″x 4 5″! They are limited edition prints ranging in price from $2,000 – $3,000.

A portion of each photo sold will be used to provide a woman from the downtown east side with a lifestyle makeover. The Beauty Night Society Mission Statement states, "Beauty Night builds self-esteem and changes lives of women and youth living in poverty through 3 streams of programming: wellness, life skills development and makeovers." Emma has also offered her photography skills to capture the transformation.

Click the Beauty Night Society for more information.

Skye introduced the audience to the Beauty Night Society charity organization.
Beauty Night Society Founder Caroline MacGillivray and Celebrity Photographer, Emma Dunlavey
The crowd listening intently
Emma helped auction off a signed copy of her book. She still has a charming English accent despite living in the US for many years.
Emma brilliantly used a New Year's Eve style countdown to gain the attention of the audience.
Sabrina, Skye and Jane
Aphroditi, Monika and Angie
A Beauty Night explanation no doubt.















































































































































































The artwork…
---
Eight images featured in Emma's book have been enlarged, printed on archival paper and framed. Proceeds from each sale will go towards a makeover and photo shoot with a woman from the downtown Eastside.
"Shimmer"
"Insatiable"










































































It's all about the details
---
Shannon has laces on the front
Alice has laces on the back of her Betsy Johnson's

Babita's earrings













































































Seen @ the Show
---
Sabrina

Both ladies are competing in the Beauties of 5 Continents pageant
Jane

Kiana has arrived!
Rich, Nahla (center) and ?
Iren, impeccably dressed as always!
Moradi & Nathan (father & son)
Rich
Treena (Carmen's +1) & Carmen (my guest)

Myriam
Nicole
Afsaneh
Myriam
Kiana, Sayna, Mana & Shabnam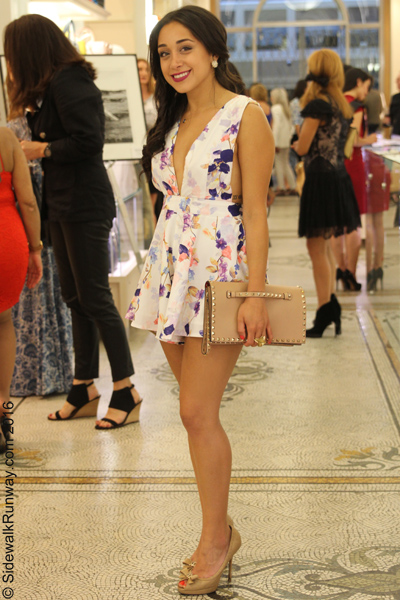 Raj & Babita
Biki and Sean
Janice in her Bebe jacket
Emma feeling shy in front of the camera