Six Things I like about Emily!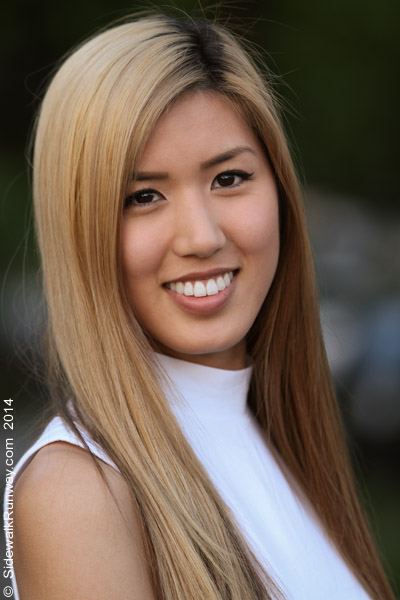 When I first saw Emily, the word classy popped into mind. Her overall appearance reminded me of a Coco Chanel quote. The legendary fashion designer once said, "Dress shabbily and they remember the dress; dress impeccably and they remember the woman." Aside from a nice smile and a warm personality here's what I liked.

Emily…
Hid the typical bra silhouette by wearing a white one piece sports bra,
Paired a short crop top blouse with a knee length pencil skirt,
Wore two colors that emphasized her hair as a third color (i.e. a Pop of Color),
Carried a uniquely designed purse,
Wore a gold bracelet that match the gold buckles in her heels and
Wore sexy yet comfortable heels.

Each element was subtle and understated but the combined effect was "Wow"! As we chatted I learned Emily recently graduated from a fashion design program and currently works as an Intern for a local designer.


Several of these images were featured in the Community section of the Asian Pacific Post newspaper.


Emily's wearing:

Blouse, skirt and bracelet: Forever 21
Purse: Cheap Monday
Heels: Mossimo