Brunch Date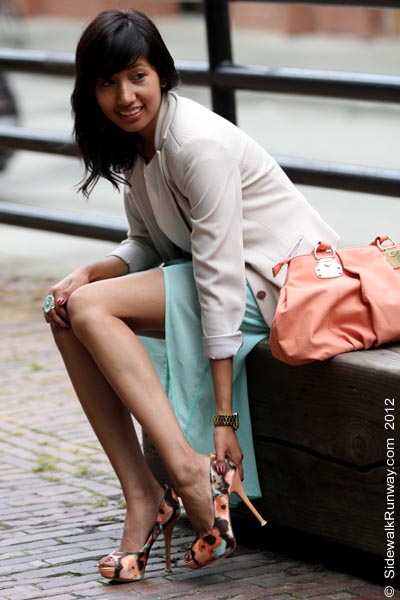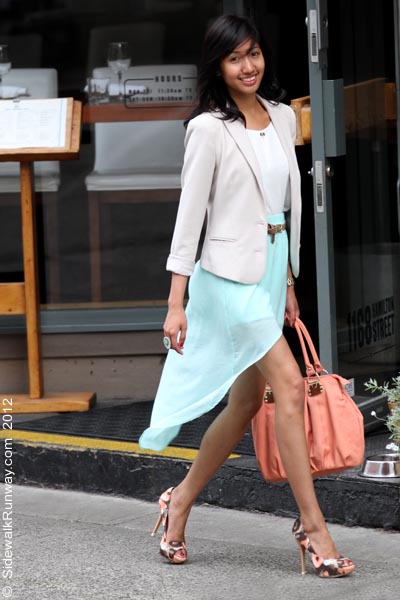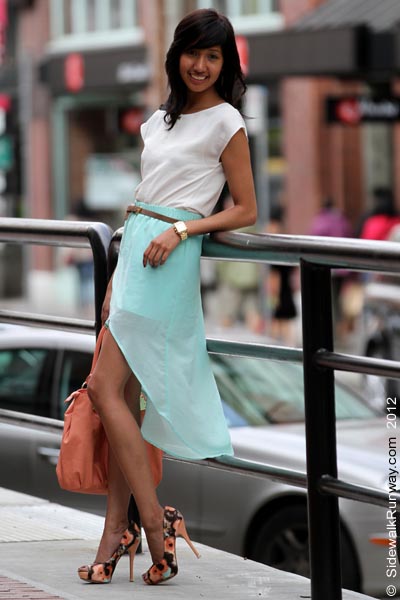 Hi Khris-

Q- What are you wearing today?
A- My skirt is from Zara. My purse, ring and heels are from Aldo. My blazer and belt are from the Gap and my blouse is from Banana Republic.

Q- When/where would you wear this?
A- Dinner or girls' night out

Q- How would you describe your personal style?
A- Grunge, edgy, vintage, eclectic. P.S. I adore snakeskin, skulls, and silk!

Q- Who's your favorite style icon?
A- I don't have one per se but Mary & Kate Olsen, Alexa Chung and blogger Aimee Song (Song of Style) are awesome.

Q- What shopping secrets would you like to share?
A- Quality over quantity. Don't buy something just because it's cheap, make sure you'll actually get some wear out of it. Consignment stores are a good place to start if you want to find some unique pieces which can be cheaper than retail. Warehouse sales are pretty sweet, always show up early!

Q- What's your current obsession?
A- I'm reading Discipline and Punish by Michel Foucault, fascinating stuff. I am also obsessed with graphic novels, typewriters, and antique furniture.

Q- What comes to mind in five words or less?
A – Happy-go-lucky

Thanks Khris!



Khris has an amazing sense of style. I've seen photos where she's assembled five different outfits. I think she should be a stylist!

As we were planning the shoot, I thought her fishtail skirt should be the centerpiece. When we went shopping, to build an outfit around the skirt, I realized we had different styles. We reached a point where I said, heels would look nice and she picked the heels. Then I said a cream colored blouse and blazer would look nice and she picked those too. I hope you like the results as much as I did!