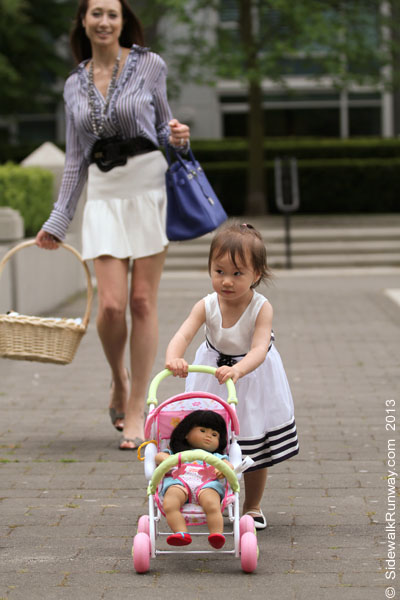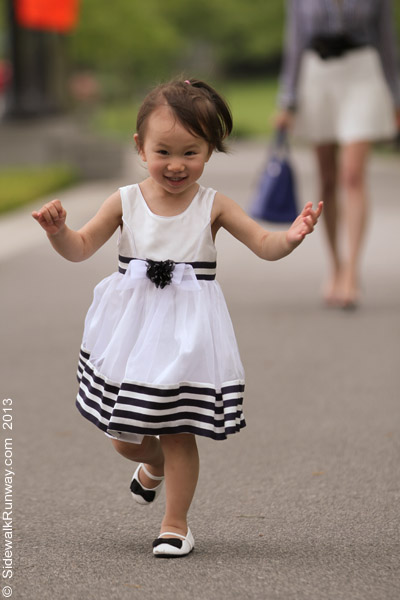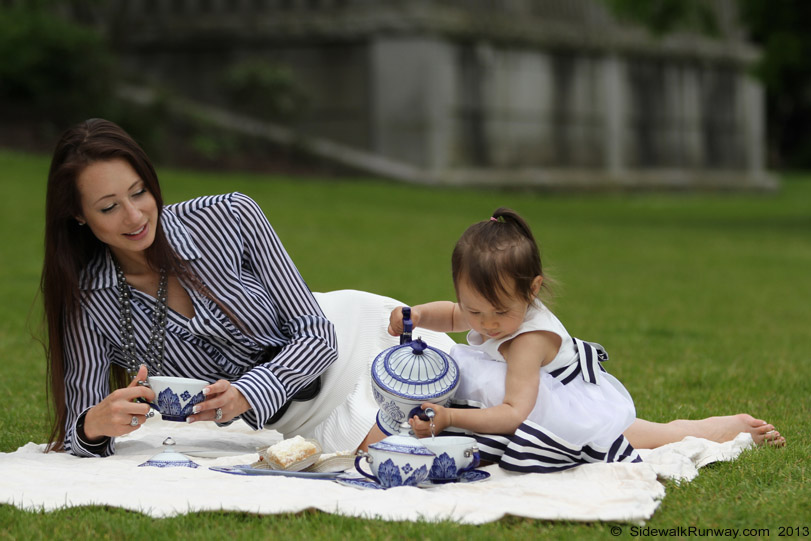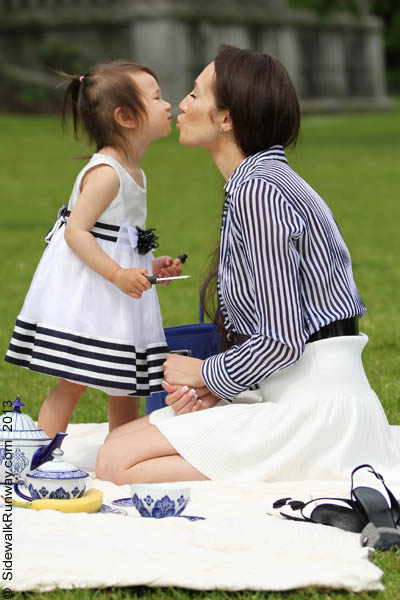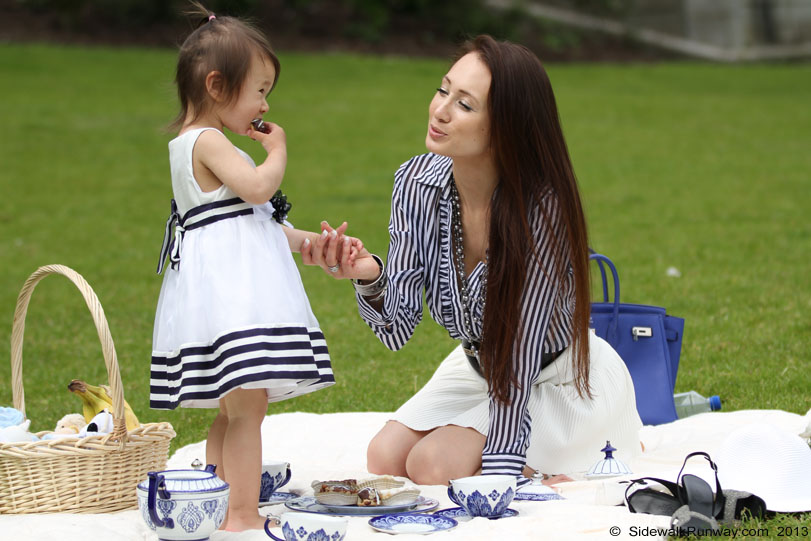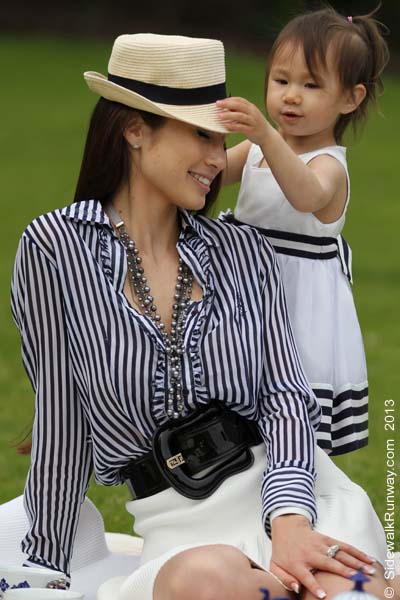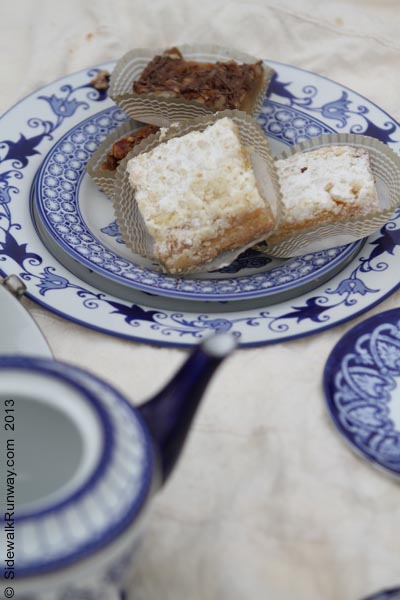 Hi Sunan!

Q- What are you and Sienna wearing?
A- I'm wearing a KDDP blouse, a Fendi belt, a BCBG skirt and my Hermes heels. Sienna's wearing an Iris & Ivy dress and Joe Fresh flats.

Q- When/where would you wear this?
A- This is a weekend outfit that I would wear to brunch or to go shopping.

Q- How would you describe your personal style?
A- Classic with a sexy edge

Q- Who's your favorite style icon?
A- I love the classic elegance of Chanel. I also like Kim Kardashian's style prior to Kanye.

Q- What shopping secrets would you like to share?
A- There's no worse look than a women that is uncomfortable with what she's wearing. If you can't rock the outfit with confidence, don't buy it.

Q- If you were a super hero/villan, what super powers would you have?
A- Ability to control time!

Q- What sounds(s) do you most love to hear?
A- The sound of a distant lawnmower. It reminds me of lazy summer days lying out next to the pool.
A- Currently Sienna's favorite song is "Old McDonald had a farm" however that changes on a weekly basis!

Thanks Sunan!



Click here to view my first mother/daughter shoot with Sunan & Sienna.

When it comes to babies, feedings and diapers most women forego fashion and opt for a casual wardrobe for good reasons. However, it's a rare treat when fashion and motherhood aren't treated as mutually exclusive. You might assume Sunan and her daughter Sienna dressed-up for our Mother's Day inspired photo shoot. Not the case, this mother daughter duo make it a point to always look chic when they step out. It was nice to witness the effect they had on others. Their matching outfits elicited smiles as people passed by our high tea ceremony. Lastly, Sunan isn't a model. She's the founder of a local financial technology company.

Several of these images were featured in the Community section of the Asian Pacific Post newspaper.


Photographer's Notes:
This was an enjoyable shoot because I got to witness the strong bond between Sunan and Sienna. Secondly, the shoot was quite tiring. Don't worry, I'm not complaining! It was part mental and part physical. With adult models/subjects it's easy to direct them into pleasing poses. However this isn't possible with a two year old. You have to let the action unfold and respond quickly. Sunan did a great job of looking natural while keeping Sienna engaging in various activities.

There were many funny moments too. In one shot I wanted to capture a walking shot. I ran ahead to set up the shot only to discover Sienna was chasing me with a big grin! In another shot I wanted to capture Sienna pushing her stroller. She walked along the sidewalk for a few yards before she was distracted by the grass. She made a hard left turn and pushed her stroller across the grass. Sunan guided her back to the sidewalk where she took a couple steps before heading back to the grass. This happened three times and all I could do was smile! With David's help (Sunan's husband), we were able to finish the shoot moments before Sienna's afternoon nap.