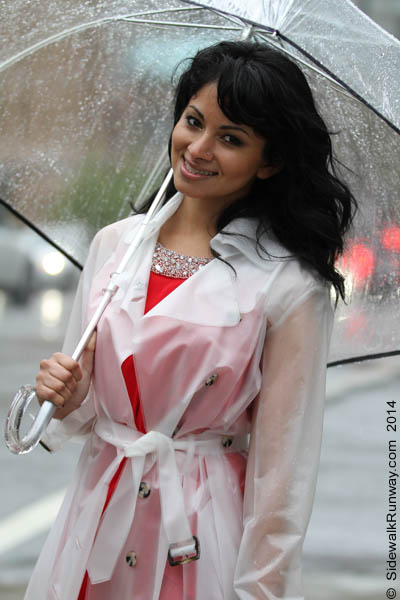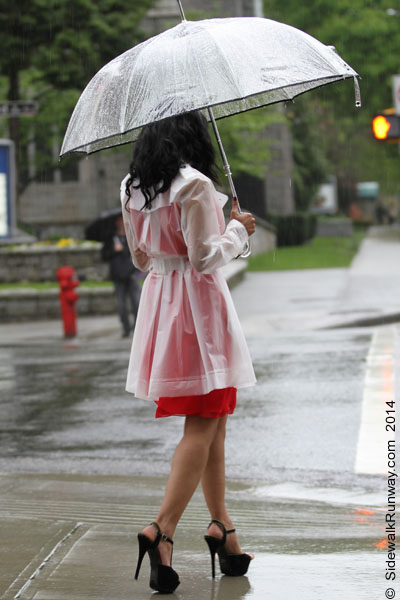 I recently had an opportunity to shoot with Zara Durrani while she was in Vancouver. She's the owner of Inspired Life Productions. She's also the Executive Producer and Host of "Life & Style with Zara" (2011 – 2012), a yogi, an actress and a model. If you look closely at the Lotus Eye fashion show gallery, you'll see Zara with a cute pixie haircut!

To be perfectly honest, she arrived on the day of the shoot wearing rain boots and big coat! It was much warmer when we picked her outfit. Our inspiration started with a frosted white trench coat I found at Blubird on Alberni St. I paired it with a clear umbrella. The next day I met Zara at Malary's Fashion Network in Surrey/Cloverdale. There she found a red shift dress and Yvonne, the Owner suggested a black clutch. We felt like
we had a glamorous Raincouver look.

At the end of April Zara will be heading to sunny Los Angeles to teach yoga at a weekend retreat.


Several of these images were featured in the Community section of the Asian Pacific Post newspaper.

Zara's wearing:

Coat: Terra NY (Blubird)
Dress: JS Boutique (Malary's)
Clutch: (Malary's)
Heels: (a boutique in LA)

Click Blubird to visit their site. 1055 Alberni St.
Click Malary's Fashion Assignment to visit their site. 5755 176th St.