When I first saw Tawnie and her girlfriends the words "cancer survivor" flashed through
my mind. The second thought was Indian actress Persis Khambatta who got her big acting
break when she shaved her head to play Lt. Ilia in the first Star Trek movie. Ok, I admit
it… I'm a Trekkie. As we began chatting she explained she cut her afros shorter and
shorter until one day she decided to go bald. Her face lit up as she described how liberating
it felt. I imagine the phrase "bad hair day" is no longer part of her vocabulary. She kindly
posed for a couple photos before had to rejoining her girlfriends. I would have loved a few
more minutes to capture a variety of images.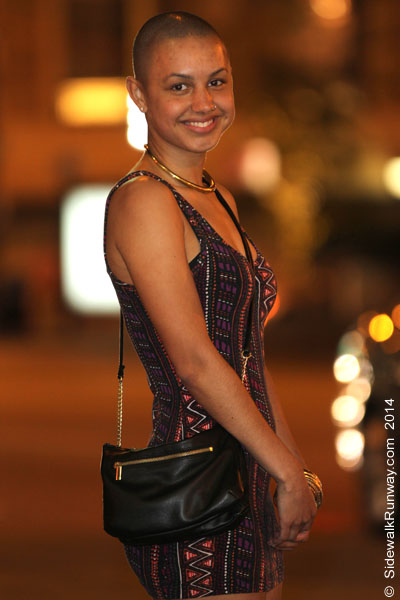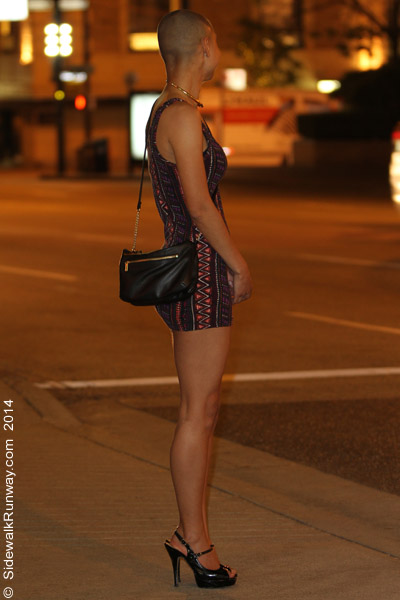 Tawnie's wearing:

Dress: Forever 21
Purse: Forever 21