"Night Time is the Right Time"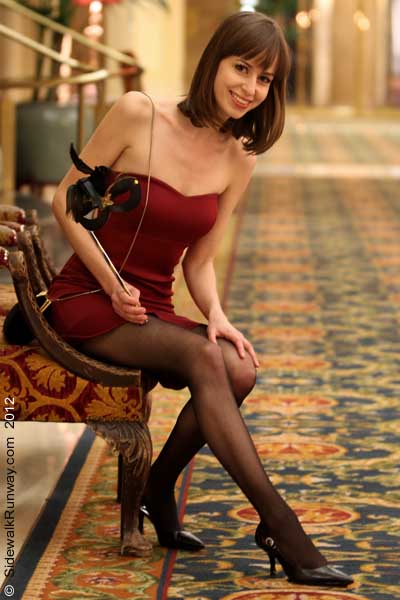 Hi Jenna-
Q- What are you wearing today?
A- Ric, I am wearing a dress by Mystic, Marc Fisher heels and a vintage clutch.
Q- When/where would you wear this?
A- At a semi-formal occasion such as a dinner party.
Q- How would you describe your personal style?
A- Classic. I tend to buy clothes that are simple, elegant and last through the fashion fads.
Q- Who's your favorite style icon?
A- I don't have one…
Q- What shopping secrets would you like to share?
A- Be selective. Only buy items that you truly love.
Q- What's your current obsession?
A- A mix of classical concerts and singer-songwriter shows.
Q- What comes to mind in five words or less?
A- Quality over quantity.
Thanks Jenna!

Jenna and I are neighbors. We met almost a year ago and had occasional, random contact. She'll be moving soon so we did two shoots in one weekend. Like my other Sidewalk Runway Friends, Jenna has never modeled. More importantly she's a "behind the scenes" person. So posing for the camera was definitely pushing her comfort zone. Also, I was amazed by how dedicated she was to the shoot in her own quiet, soft spoken way. I hope we can shoot again before she leaves BC!