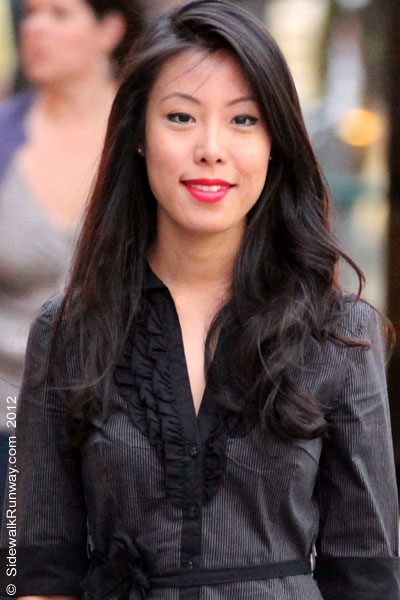 Hi Michelle!

Q- What are you wearing today?
A- Ric, I'm wearing my Dynamite shirt dress and Aldo heels.

Q- When/where would you wear this?
A- To dinner with my girls.

Q- How would you describe your personal style?
A- I have a girly girl style when I put effort into outfits for special occasions but I think I dress pretty casual most of the time.

Q- Who's your favorite style icon?
A- Hmmm, I don't really have one…

Q- What shopping secrets would you like to share?
A- I aimlessly shop without a plan and buy things when they catch my eye. I find it's less work that way…
I never flip through magazines to get ideas I guess that's just too much work for me haha…
I have brands and stores I like but I also love small boutiques in East Van and Kits! I find more unique outfits instead of generic stuff everyone can spot.

Q- What's your current obsession?
A- The beach of course!

Q- What comes to mind in five words or less?
A- Live in the moment.

Thanks Michelle!