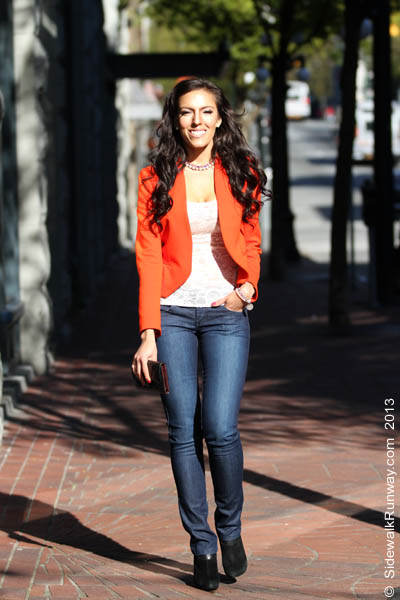 I've attended quite a few fashion shows and met local TV Host Mandy Ross on many occasions:
Fast forward to April 2013 and we thought it would be fun to collaborate. Since Mandy has a passion for fashion it seemed natural to photograph her in the act of shopping! We headed to her favorite consignment & couture boutique in Gastown where she tried on a cute outfit and a sexy pair of heels.

Mandy is currently the TV Host for Fashion TV (Press Play Establishment Inc. is an official licensee of FTV). For today's shoot, special thanks to:

Mandy's wearing:

Blazer Zara compliments of personal stylist Nicolette Lang-Andersen
Blouse TALULA
Jeans Frankie B.
Booties Marciano by Guess

Dress Forever 21 – consignment piece at Timeline
Heels Forever 21 – consignment piece at Timeline


Several of these images were featured in the Community section of the Asian Pacific Post newspaper.