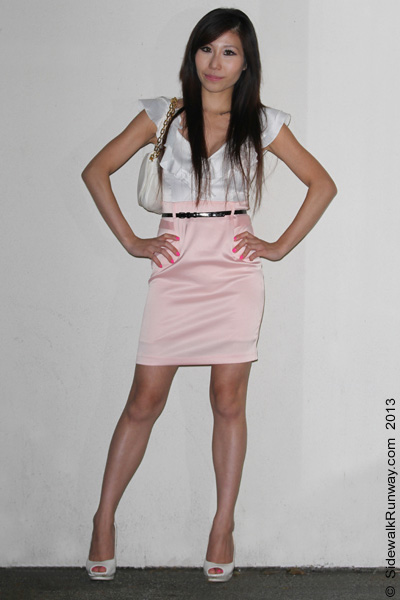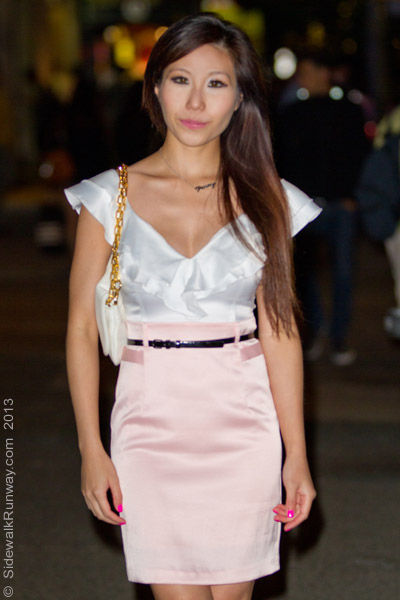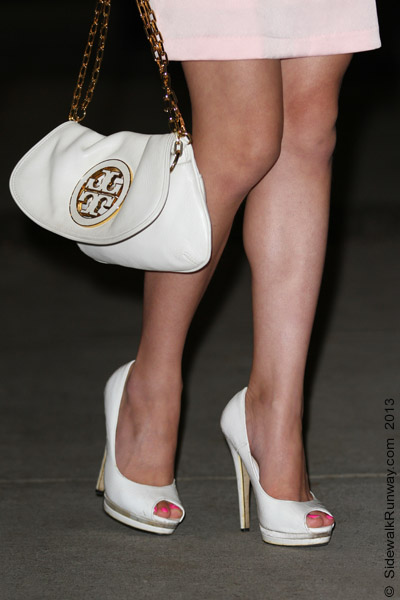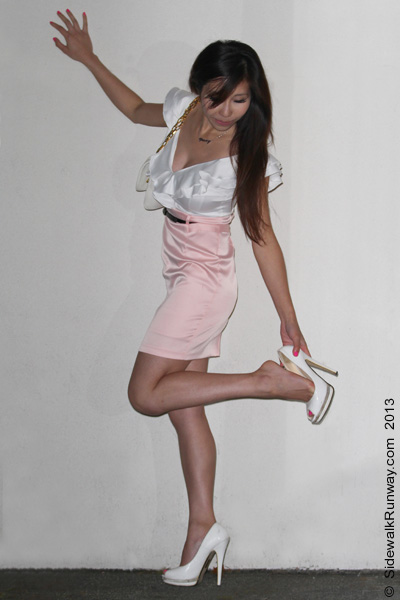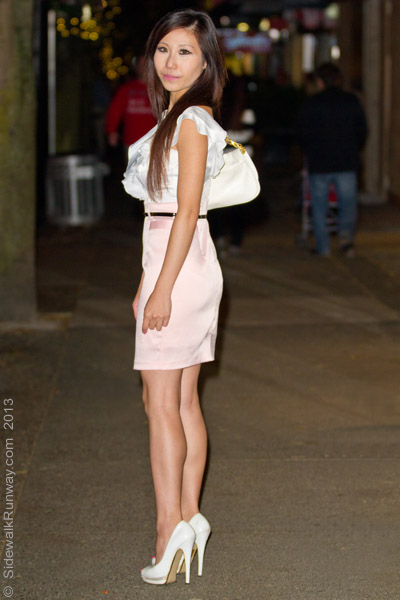 Hi Penny!

Q- What are you wearing today?
A- I'm wearing a blouse from Gallery, a skirt from a boutique in Korea and Steve Madden heels. My purse is from Tory Burch.

Q- When/where would you wear this?
A- I would it to brunch, afternoon tea, shopping or on a date. The color is very soft/feminine which is perfect for summer or spring.

Q- How would you describe your personal style?
A- I have a mix of feminine, elegant and chic style.

Q- Who's your favorite style icon?
A- Audrey Hepburn

Q- What shopping secrets would you like to share?
A- It's not the brand that matters, what matters most is the style that suits you.

Q- If you were a super hero/villain, what super powers would you have?
A- The ability to read minds!

Q- What sound(s) do you most love to hear?
A- Sound of the rain. It's very soothing and relaxes me.



I've photographed Penny twice before. She loves to dress-up!

We met earlier in the evening for a quick bite to eat. As we left the restaurant we decided to do an impromptu shoot. Shooting at night is much different than shooting during the day. It's much easier to convey a mood durig the day. But it was fun to experiment with different ideas after dark.