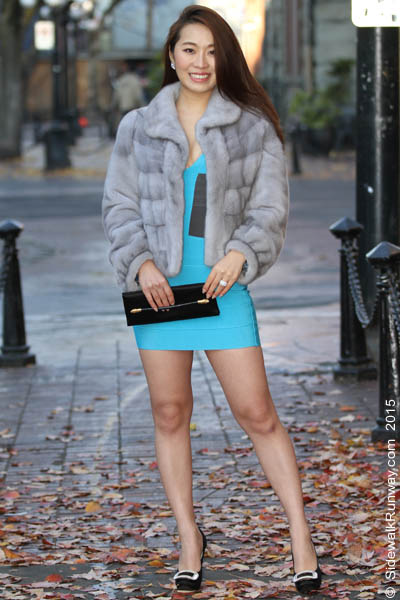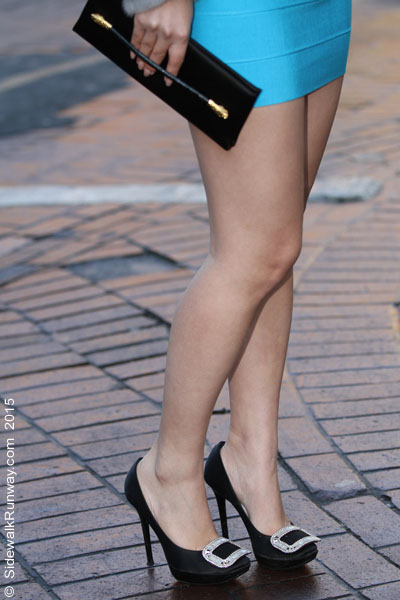 I first met Ray Rui at a press conference in September (click Season 2). She smiled easily, she was approachable and optimistic. Fast forward to November and we met for appetizers and discussed her business, university, goals, fashion and HBICTV Season 2: Boss Girls (formerly known as the Ultra Rich Asian Girls).

I watched Season 1 with an open mind but found it dramatic and showy. I was relieved when Season 2 aired because it has a completely different feel. The episodes (found on You Tube) have moved away from "bling" and towards "business". Chelsea is the only returning cast member (click Interview). Cast members know each other and some have been friends for years.

The show is still unscripted and six episodes feature: Chelsea sharing motherhood feelings with Diana, an ad campaign featuring models from Pam's modeling agency, Weymi's upcoming lifestyle magazine and Ray fulfilling contracts for her marketing company.

Q01 – Please tell me about your business.
RR – My company is Rono Marketing Group Ltd. I manage a team of nine employees and we help companies with branding, rebranding, marketing campaigns and expanding their target markets.

Q02 – Tell me about your clients.
RR – They're involved with luxury brands, real estate, environmental sustainability, technology (start-ups) and investment and wealth management.

Q03 – What's your field of study?
RR – I am graduating in December with dual majors in Finance and Marketing from UBC Sauder School of Business.

Q04 – How would you describe your life at the moment?
RR – Busy with school projects and business planning sessions. Spending time with my boyfriend and my parents. Maintaining a healthy, positive lifestyle. I practice yoga and visit the gym 2 – 3 times a week.

Q05 – Where do you see yourself in 5-years?
RR – I'm grateful for my parents help but I see myself as being financially independent, a successful business owner and starting a family.

Q06 – If you weren't so busy, what would you do with your free time?
RR – I love art. In grade school my oil painting collection was exhibited in a Shanghai art gallery. I like painting countrysides and landscapes. I designed my company logo and business card.

Q07 – Ray is a boy's name. What's the story behind your name?
RR – Back in China people called me Rui Rui. When I moved to Canada I named myself Ray Rui so it sounds the same and I like the meaning Ray (as in a ray of sun).

Q08 – You're very fashionable. How would you describe your style?
RR – Fabric is definitely important to me. I look for fashion that is timeless, practical and comfortable.

Q09 – What's a little known secret about HBIC?
RR – All the girls did their own hair, make-up and styling because we didn't have any styling sponsors. The show was unscripted but we had a general idea of the activity and its setting, so we would pick suitable clothes from our closets for different occasions. My favourite outfit was the Dolce & Gabbana dress in the finale.

Q10 – How did you become a HBIC cast member? Did you audition?
RR – No, I met the producer at different luxury events throughout the year. I was hesitant at first because people's perception about Season 1. After a couple meetings, I agreed to be on the show knowing the focus for Season 2 would be different. Plus it was an opportunity to promote my business.


In closing, is there anything else you wish to share? I am always very interested in healthy organic lifestyles. I think women should live their own lives and embrace their natural selves, not being someone that they are not.


Several of these images were featured in the Community section of the Asian Pacific Post newspaper.



Ray's wearing:

Mink Coat: Saga Royal Furs
Ring: Chanel
Dress: Herve Leger
Clutch: Tom Ford
Heels: Roger Vivier