A Girly Girl in Gastown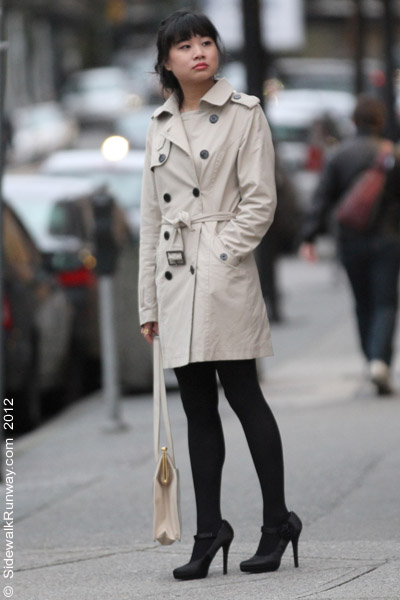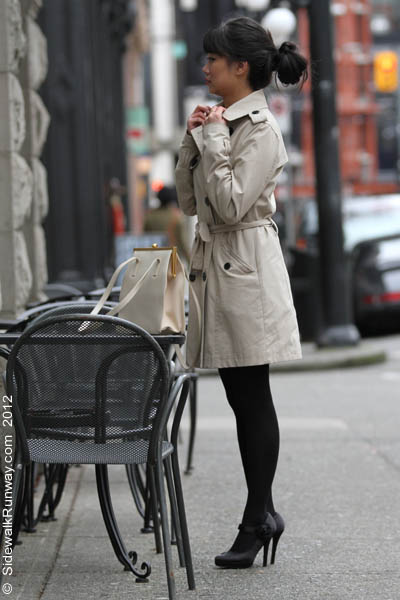 Hi Vivian!

Q- What are you wearing today?
A- I'm wearing a jacket from Jacob and heels from Forever 21. My Fion purse comes from Twice Loved Sustainable Clothing Boutique.

Q- When/where would you wear this?
A- When I have Breakfast at Tiffany's.

Q- How would you describe your personal style?
A- I wouldn't say I have a specific style. I love to experiment with different trends but I always try to incorporate a careless, effortless element to it.

Q- Who's your favorite style icon?
A- Blake Lively

Q- What shopping secrets would you like to share?
A- To avoid overspending or buying items that I'll never wear again, I always ask myself, "Can I live without this?" It works every time!

Q- If you were a super hero/villain, what super powers would you have?
A- The ability to read minds because you never know what people are thinking.

Q- What sound(s) do you most love to hear?
A- The smooth, mellifluous vocals of Joshua Radin or Justin Nozuka. If you haven't heard their music, go listen to it now!

Thanks Vivian!


Vivian is very stylish. She attends fashion shows and writes for Stylust fashion magazine. What you can't tell is she's very camera shy. Also, it was an extremely cold afternoon. We shot a couple ideas then stopped in a coffee shop to warm-up. We repeated this process several times. By the end of the afternoon we had stopped in four coffee shops! The owners at Brioche (401 W. Cordova) were super kind. When we said it was our first time in their cafe they generously gave us a couple bite sized coconut macaroons! PS. I can't guarantee they will do that for everyone… Think of it as a spontaneous act of karma.