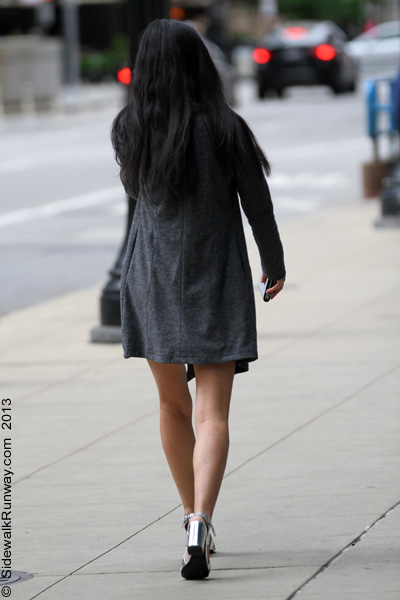 I met Rinchen as she was taking a late afternoon break. As we chatted, I learned we have left brain, professional office jobs and right brain, fashion blogs! It was a treat to compare notes with someone who also documents street fashion. As for her personal style she loves metallic colors. She was proud to show me her matching clutch and heels (bought from two different stores).

Rinchen's wearing:

Jacket Akira
Purse Urban Outfitters
Heels Nine West


Later that evening I visited her first blog "The Style Outlier". I enjoyed viewing her photos and reading her posts. The site hasn't been updated since September but that's because she's put her effort into her new blog "High on DIY". In her April 29th post she used pliers and gold wire to make clip on earrings! In her April 22nd post she used Turmeric Powder to dye a pillow case bright yellow!